Events
» Actions speak louder than Words Conference
Actions speak louder than Words Conference
When: Saturday, November 24, 2018 09:00 - Saturday, November 24, 2018 17:00
Where: River of Love Christian Fellowship, Triq L-Imdina, Ħaż-Żebbuġ, Malta

Register Now chevron_right
Scroll down to check the program and speakers list!
A conference was needed in Malta right now in order to address many of Malta's and Europe's current Christian and
political problems that we are all facing equally. This conference was organised by thinktank Sallux, together with the Maltese party Alleanza Bidla (AB). AB is a Conservative Christian party with social, democratic principals. AB is a full and active member of the European Christian Political Movement (ECPM). In turn, ECPM is a European political party with 6 members of the European Parliament (MEP's) from 4 different countries which in fact equals the number of MEP's from Malta.


The chosen theme was : "Actions speak louder than Words Conference".
The fact that we can all choose to look the other way knowing that our Christian identity values and culture are actively being taken away or we can decide that enough is enough and to engage ourselves in ways that will stop and even reverse the harm we are experiencing. We can choose not to believe we have a problem. We can choose that someone else will eventually come along to solve our worsening problems. Or we can choose to believe that we are called to be part of the solution both in our interests but also in the interest of others.
"The potential for the disastrous rise of misplaced power exists and will persist. We must never let the weight of this combination endanger our liberties or democratic processes. We should take nothing for granted. "
US President Eisenhower's farewell address, January 17, 1961.
President Eisenhower's words above are applicable to all spheres where power, (self)interest and countries mighty or influential people come together. 'Actions speak louder than words' activates the massive potential of Christians in Malta. No longer looking away, no longer being bullied into silence, but to work actively in pursuit of real tolerance and real freedoms, as afforded to us by God and law.
Aim of the conference
The participation of all Maltese Christian denominations, NGOs, Groups and individuals is key so that we may produce of a comprehensive resolution during this conference. Via solid proposals that we agree upon, we will ask our European and national leaders to act according to the biblical and relational principles towards the economic issues facing Europe and Malta today and to seek a final solution of the refugee problem. We will insist that freedoms of speech and religion, presently being undermined be restored to the full.
This resolution will be presented to the relevant EU Institutions, the Maltese government and to the Media. This resolution aims to unleash our true Christian potential in politics. The aim is to create local awareness and to create a more supportive environment for the growth of proper Christian representation in the local as well as the European Parliament. The inter locution and communication between us all is therefore key to reaching this goal. It was a topic which affects us all in Malta and effects also every economy and jurisdiction in Europe.
Speaker
Topic
8:00
9:00
Welcome coffee and registration
9:00
9:15
Welcome address
Dr. Rebecca Dalli Gonzi, moderator (Malta)
Intro and program
9:15
9:35
First key-note session
Ivan Grech Mintoff, Leader Aleanza Bidla Party (Malta)
Corruption, Law and order, persecution
9:35
9:50
Speaker
Alexandra Tawaifi Lawyer working for the European Centre for Law and Justice (ECLJ) (Sweden)
Human rights / freedom of consience
9:50
10:05
Speaker
Peter Danku, representative Unashamedly Ethical Europe (Hungary)
Fraud & corruption
10:05
10:30
Response and Q&A
10:30
11:00
Coffee and networking
11:00
11:20
Second Key-note speech
Eimert van Middelkoop, former Dutch Minister of Defences (ChristenUnie Party, the Netherlands)
Christian politics, Security
11:20
11:35
Speaker
Karin Heepen, Bundbiss-C Party (Germany)
Migration & refugees
11:35
11:50
Speaker
Gabriela Urbanova, European Christian Political Movement (ECPM) (Slovakia)
Economy
11:50
12:05
Speaker
Christiaan Meinen, Sallux Foundation (the Netherlands)
Trade
12:05
12:30
Response and Q&A
12:30
12:40
Speaker
Edwin Caruana (Malta)
12:40
12:50
Speaker

Paul Vincenti, International speaker and coach

(Malta)
Called to serve with courage
12:50
13:00
Speaker
Joe Aquilina, Catholic Voices (Malta)
Does the Catholic church encourage Political involvement of its members?
13:00
13:15
Response and Q&A
13:15
14:15
Lunch and Networking break
14:15
15:15
Break-out workshop session
15:15
15:45
plenary results workshops
15:45
16:30
Coffee and networking
16:30
16:40
Reading out of resolution
Jason Giardina, Aleanza Bidla Party (Malta)
16:40
17:00
Closing address
Ivan Grech Mintoff, Leader Aleanza Bidla Party; (Malta)
Including messages from the ECPM MEPs Arne Gericke and Branislav Skripek
Speakers (alphabetical order)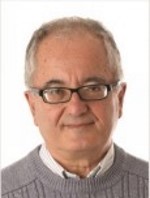 Joe Aquilina, Catholic Voices (Malta)
66 years old, married to Doris and has three children. A pioneer of the Catholic Charismatic Renewal in Malta. He has been instrumental in launching several other Renewal Groups, both catholic and ecumenical. He is the composer of various hymns in Maltese like TIGI SALTNATEK and XMARA whilst in 1979 he won the prestigious INNU MARCH for the Freedom Day celebrations. In the eighties he used to present the religious programme on TVM: "Dawl il Hajja". For the past three years he has been the president of the Forum for Catholic Groups in Malta. He is also active in promoting the Gospel to the elderly.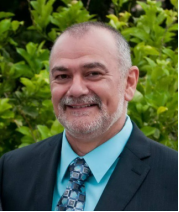 Edwin Caruana (Malta)
Edwin was born on the Island of Malta to Roman Catholic parents, but in 1971, at the age of 17, he heard a Norwegian missionary speaking about the Bible and the Evangelical Church. After studying the Bible for some time, he became one of the first Evangelicals on the island. He studied Electronics and Telecommunications and later, when computers became "a way of life" he studied Computer Science, programming and computer hardware. He also worked on oil exploration rigs and in marketing. From the very beginning of his Evangelical walk, Edwin was involved in the work of the church, through leadership, preaching, music, evangelism and pastoring. In 1983, Edwin started the first Maltese Evangelical Church. In 1986, after he was ordained as a Baptist Pastor, he began working fulltime in the ministry. Edwin also was instrumental to pioneer the Evangelical movement on Malta, and currently serves as the Pastor of the Evangelical Baptist Church and the President of the Malta Evangelical Alliance. Edwin travels extensively as a speaker in many conferences where he seeks to Encourage, Educate, Equip, Empower and Engage his listeners to be effective Christians! Edwin is married to Sylvia and they have four children and six grandchildren.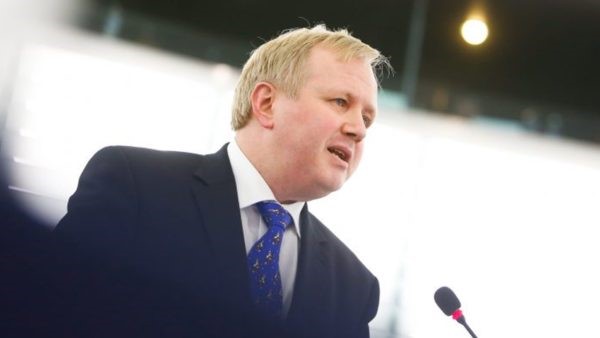 Arne Gericke MEP Bündniss-C party member of ECPM / ECR (Germany)
Gericke was born in in Hamburg in 1964 but grew up in Papua New Guinea until 1979 when he returned to Germany. He is married and has seven children (four of his own and three adopted). In 2004 he quit his job and became an orator and pastor in order to have more time for the family. Politically, he wants to ensure that educational work (the work of raising children at home) is recognized as gainful employment. He stands for a family-friendly business, instead of a business-friendly family.
In 2014 he was elected for the first time Member of the European Parliament and he is member of the EMPL Committee on Employment and Social Affairs and DACP Delegation to the ACP-EU Joint Parliamentary Assembly. Furthermore he is substitute in the FEMM Committee on Women's Rights and Gender Equality, DROI Subcommittee on Human Rights and DASE Delegation for relations with the countries of Southeast Asia and the Association of Southeast Asian Nations (ASEAN).
Website: https://arne-gericke.eu/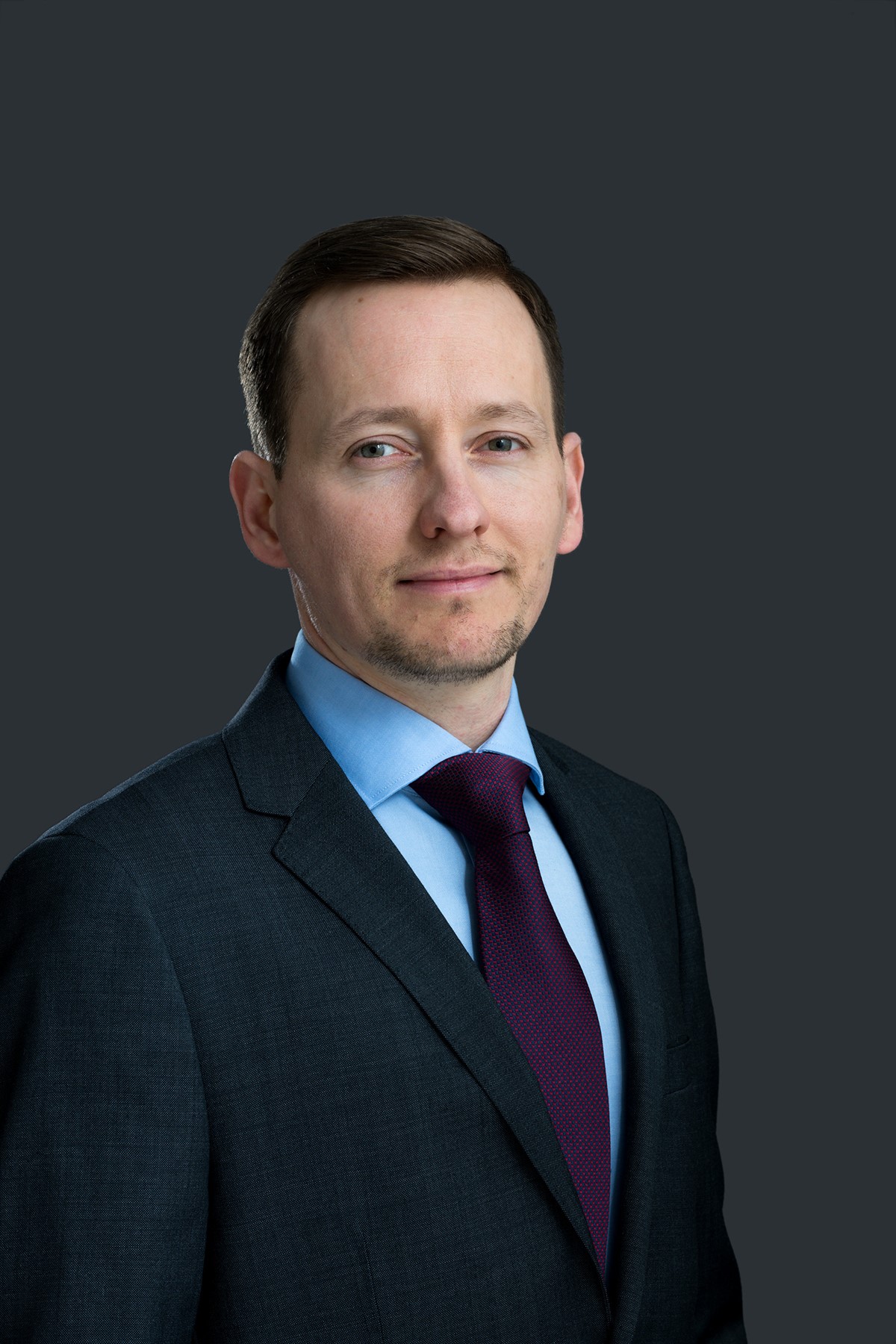 Peter Danku, Vice-chair Sallux, representative Unashamedly Ethical Europe (Hungary)
Peter was elected board member in 2013 of Sallux, born in Hungary and raised in Debrecen he earned a BA in International Relations, currently pursuing MA divinity studies. In 2010 he started his career as a government official for international communication and since 2012 he has been working as a diplomat specialized in international development, humanitarian aid and parliamentary relations and supported ECPYouth networking as board member two years long. Since 2015 he has given leadership and professional advice to the International Affairs Committee of the Christian Democratic Party of Hungary (KDNP). To him, the notion of being 'salt and light' means getting life-long prepared for servant-hearted, Christ-centred leadership in public life creating alternatives for the dominant secular dogmas in inter alia sustainable economics, international development, aid diplomacy and human dignity.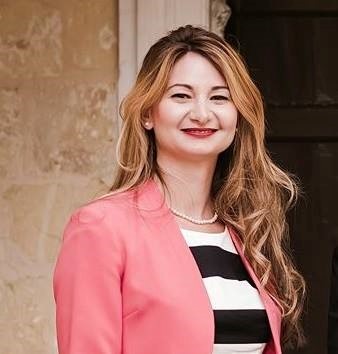 Dr. Rebecca Dalli Gonzi, moderator (Malta)
Rebecca Emily Dalli Gonzi PhD (Glasg), MSc (Edin) B.E. & A. (Melit) (Hons) A. & C.E., A.L.C.M. (Lond), is an architect, project co-ordinator and lecturer. She is a registered and certified civil engineer by the Chamber of Architects, Malta. She has worked in the private and public sector, both in Malta and in Scotland. She is a resident academic at the University of Malta lecturing project management in the Department of Construction and Property Management and a guest lecturer within the Department of Public Policy, Malta. Rebecca has been a reviewer of some journals and continues to publish. She is engaged full time at the university lecturing and working on creative ideas and solutions. She has started her own foundation that looks towards research in the field of making change in organisations work. Rebecca has moderated several conferences.
Her passion is reading, writing and debating. She was a performing piano player for 10 years graduating with a licentiate.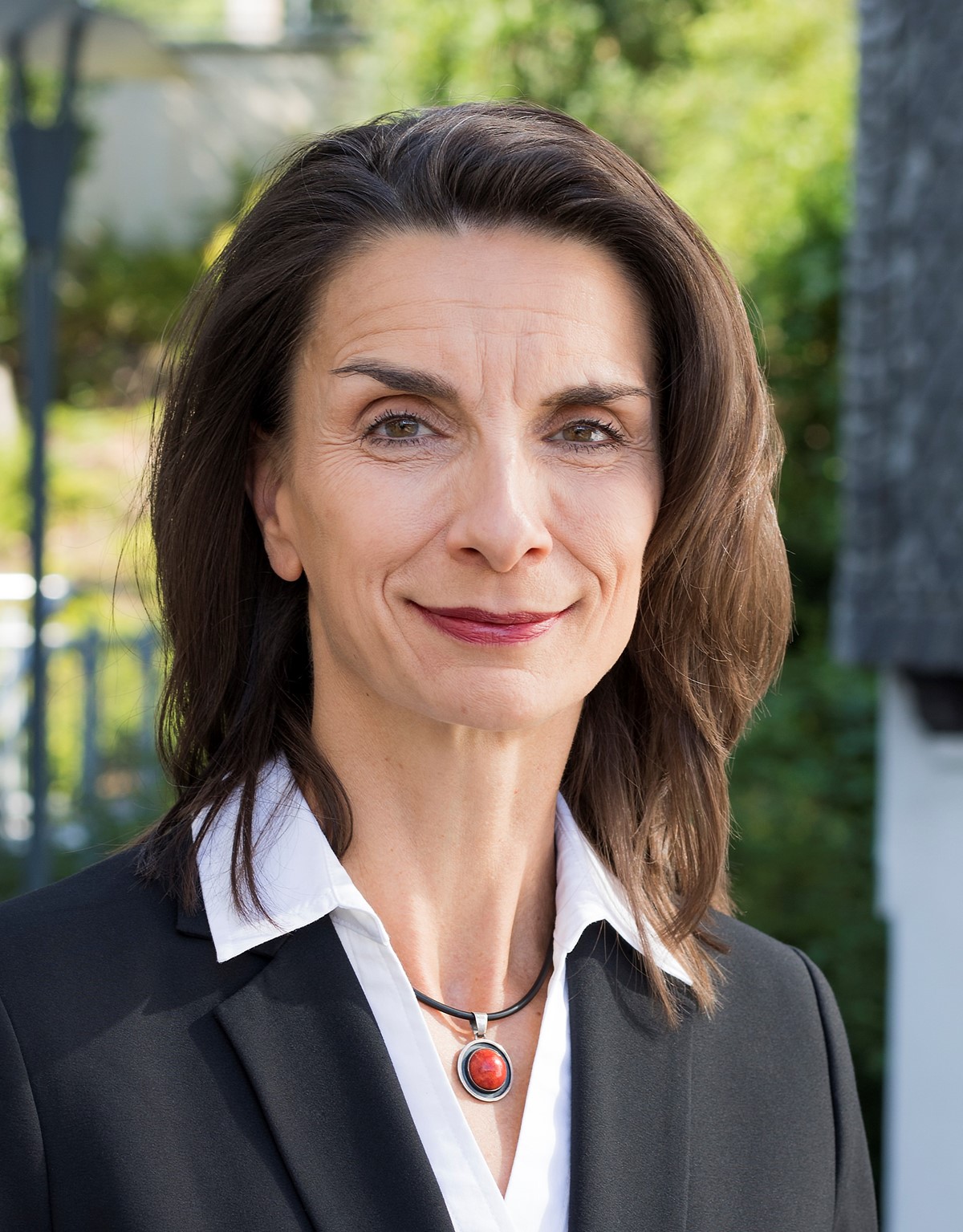 Karin Heepen, Chair Bündniss-C party (Germany)
Karin Heepen is the co-president of Bündnis C – Christen für Deutschland since 2015. This Christian democratic party from Germany has a Christian conservative profile especially in family, social, and foreign policy, just like other ECPM member parties, for example ChristianUnion and Alleanza Bidla. Karin Heepen is a trained Engineer. She is married and has two adult sons. Karin achieved a MA in Cross Cultural Leadership (University of Wales), a Postgraduate Degree in Theology (NCIU Florida) and she is a lecturer in psychology, theology, anthropology and intercultural studies.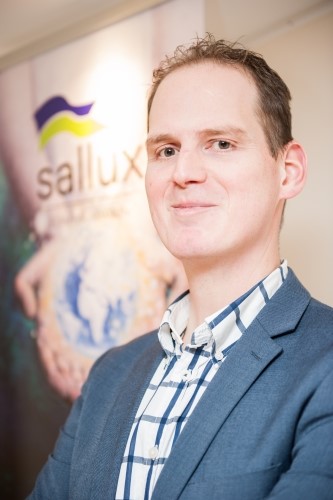 Christiaan Meinen, Sallux Foundation (the Netherlands)
Christiaan Meinen works for Sallux, the think tank of the European Christian Political Movement (ECPM). Christiaan has an interest in geopolitics, (EU) foreign policies, sustainability, and military doctrine, technologies, and policies. He is secretary of the ChristenUnie(CU) defence policies advice committee which supports the CU parliamentary group in the foreign policy and defence domain. On the topic of trade Christiaan wrote an article called: TTIP & CETA: Growth over welfare?
Christiaan also wrote a paper on the current European Defence plans and policies as promoted by the European Commission and many European thinktanks: "What future for European Defence: One size fits all?"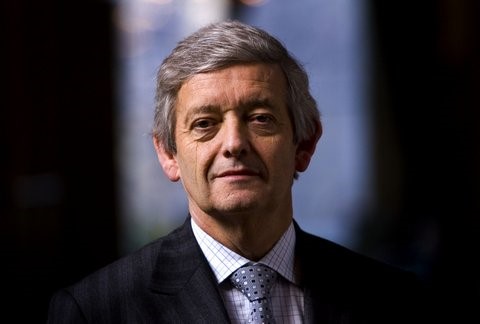 Mr. Eimert van Middelkoop, former Minister of Defence, ChristenUnie, (the Netherlands)
Eimert van Middelkoop (1949) studied social science at Erasmus university, Rotterdam, the Netherlands. He was a member of the Dutch Parliament from 1989 till 2002, member of the senate 2003 – 2007 and minister of Defence from 2007 – 2010.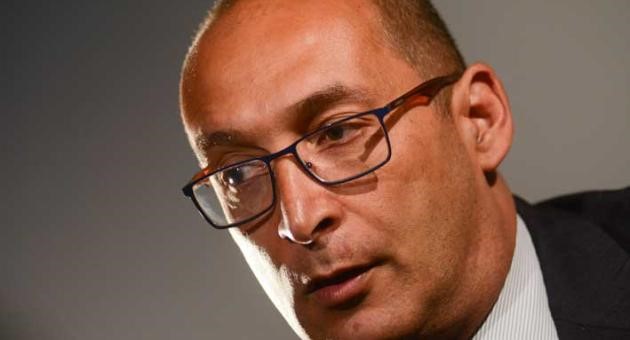 Ivan Grech Mintoff, President Alleanza Bidla (Malta)
Ivan Grech Mintoff is the President and co-founder of the Alleanza Bidla Party (Alliance for Change Party). Alleanza Bidla is a member of the European Christian Political Movement (ECPM) which is the only European political party that aims to reflect and work on Christian-democratic politics in Europe from an explicitly Christian-social point of view. He comes from a political family, being the nephew of the former Prime Minister of Malta Dom Mintoff. He has written political books, produced political TV programmes on national TV and writes political articles in one of the two English newspapers in Malta.
On a personal level, Ivan Grech Mintoff believes that the migration crisis hitting Europe as well as the stability of the European Continent are a direct consequence of the instability and war in present Libya. As such, for the last six years, he has made it his personal mission to work directly and personally for peace in Libya. This work has also seen him championing causes where abuse of the present systems have led to many people not receiving humanitarian aid they deserve. He has exposed the alleged abuse of many thousands of Schengen visas and medical visas being sold illicitly and without the appropriate checks before issuance, thereby endangering the European Continent's stability and peace by unscrupulous people.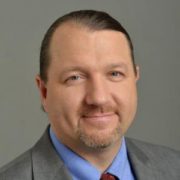 Branislav Škripek MEP Olano party, ECR / President ECPM (Slovakia)
Branislav Škripek is a Slovak member of the European Parliament from the conservative party OĽaNO (Obyčajní Ľudia, Ordinary People and Independent Personalities), in the European Conservatives and Reformists Group (ECR). He is Member of the Bureau of the ECR.
Branislav Škripek is also a president of the European Christian Political Movement ( ECPM), the European political party working on Christian- democratic politics in Europe from explicitly Christian - social point of view.
MEP Škripek is member of the Committee on Civil Liberties, Justice and Home Affairs (LIBE), and the Delegation for relations with Israel (D-IL). He is substitute member in the Committee on Women's Rights and Gender Equality (FEMM).
MEP Škripek studied theology, worked as a caregiver for disabled youth, founded charities, and worked as a translator and interpreter.
Website: http://www.branislavskripek.sk/en/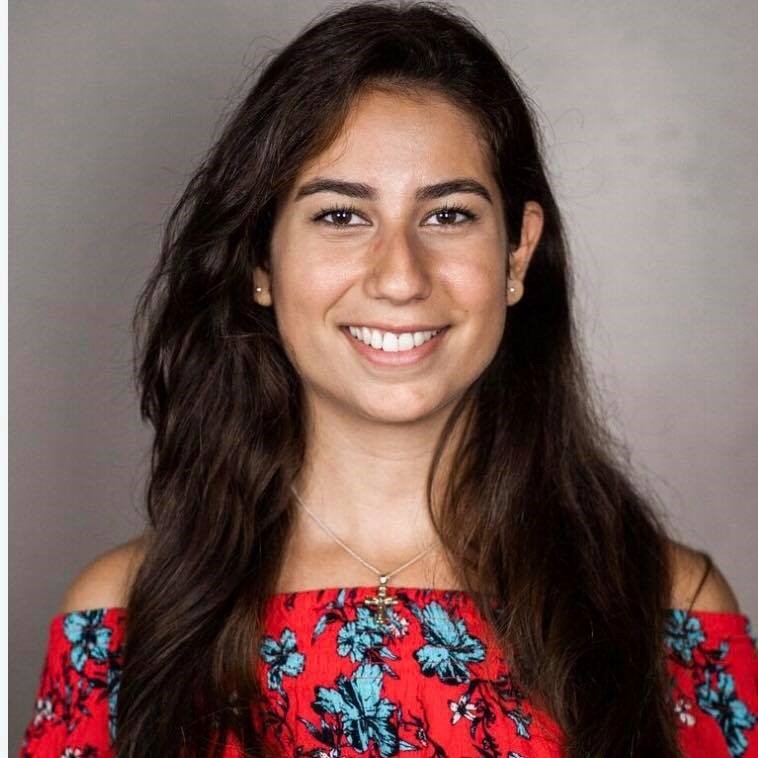 Alexandra Tawaifi specialist Human Rights law and international criminal law, ECLJ (Sweden)
Alexandra Tawaifi is currently a trainee at the European Centre for Law and Justice (ECLJ) from Sweden. She holds a bachelor's in international law and is a master's student in Human Rights and Genocide studies. Miss Tawaifi is specialized in Human Rights law and international criminal law. She recently conducted a study on the Rome Statute regarding individuals operating under ISIS, and a research on Turkey's violations of Christians' Human Rights.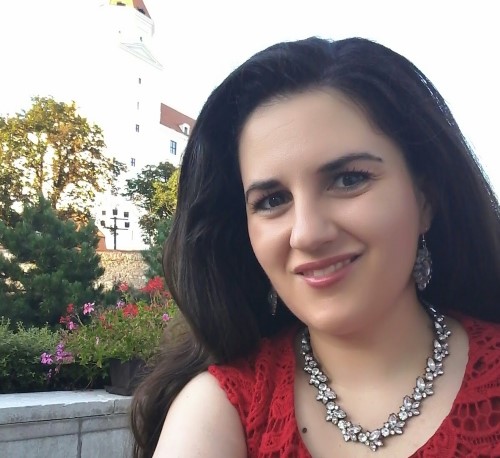 Gabriela Urbanova, working for ECPM President /MEP, board member Sallux (Slovakia)
Gabriela Urbanova is working as a policy advisor in the office of the Slovak Member of the European Parliament, Branislav Škripek, where she is responsible for the economic and employment policies. Ms. Urbanova serves as a board member Sallux the foundation of the European Christian Political Movement (ECPM).
She holds a PhD. in International economics. She has been teaching the subjects of International organisations and European integration at the State university of Slovakia and working as business consultant in Vienna and Bratislava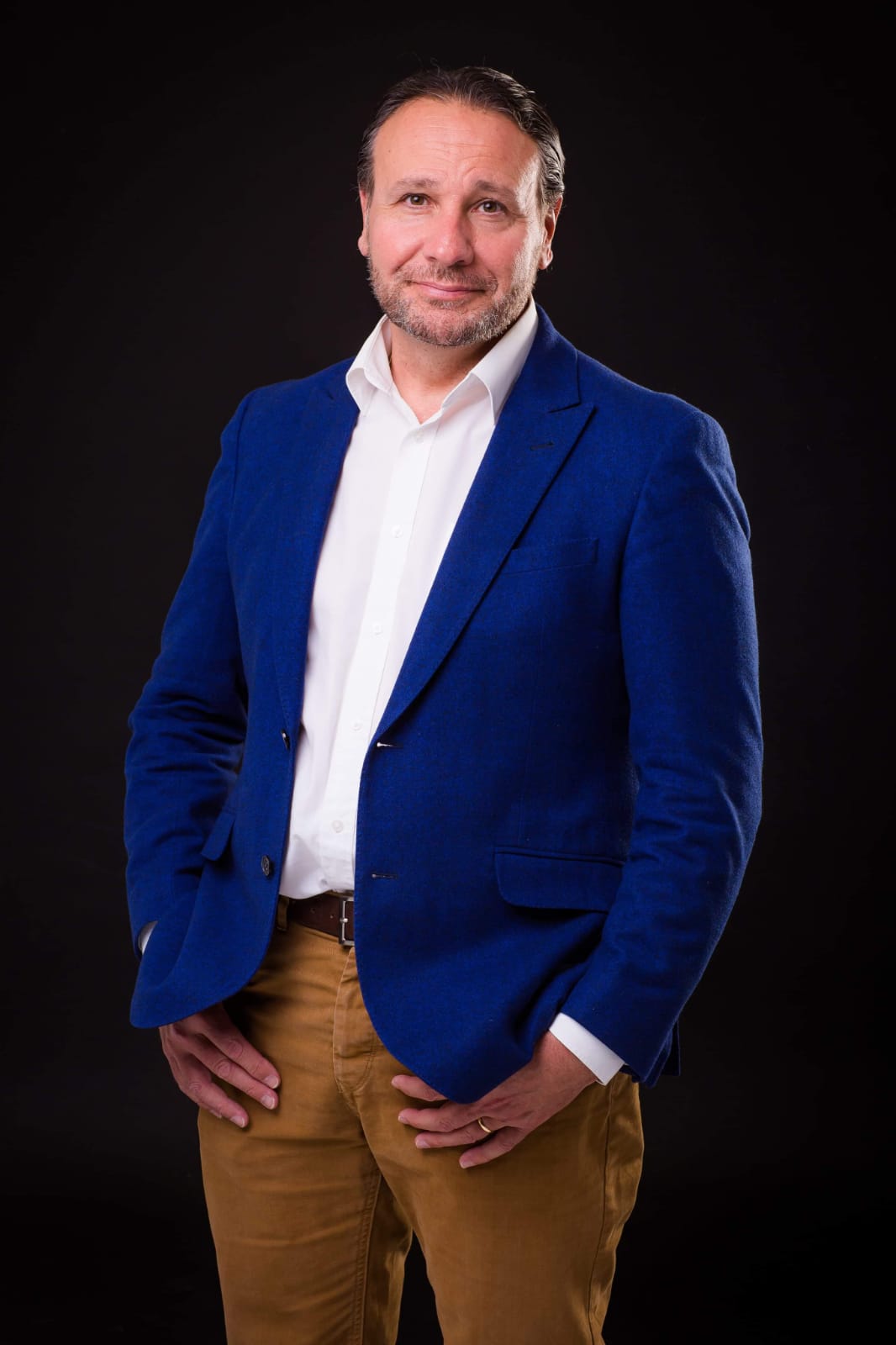 Paul Vincenti, International speaker and coach (Malta)
Nothing motivates Paul Vincenti more than working with organisations and individuals who are focussed on Paul success. In his 28 years as an international trainer and business coach he has inspired over 640,000 persons from a variety of sectors. Paul launched Malta's first pro-life movement, The Gift Of Life Foundation in 2004, anticipating that once the Island joined the EU, that pressure would be placed to relax the Island's pro-life laws. Paul is passionate about defending truth and time-tested values. He is and active and very vocal defender of life and the traditional family model.

---
Register Now chevron_right
Directions chevron_right