Events
» European Defence cooperation: Unintended effects of current policies!
European Defence cooperation: Unintended effects of current policies!
When: Wednesday, February 6, 2019 10:00 - Wednesday, February 6, 2019 15:00
Where: European Parliament, Room: PHS4B001, Brussels, Belgium

Picture credits (from left to right/top/bottom): SaabAB: Pia Ericsson /FMV; Sweden, Marine Alucraft Oy AB; Finland, Tatra Defence vehicles; Czech republic, Savox Communications Oy AB; Finland, Damen Schelde Naval Shipyards (DSNS); the Netherlands.

This conference will address the current intentions of the European Commission with respect to defence (materiel) cooperation. Are these plans effective to reach the goal of improved cooperation, a more effective defence industry and better involvement of SMEs throughout the Union? What could be negative effects of these policies and how could these be mitigated. Result of the roundtable will be a set of recommendations to the European Commission and the European Parliament to support or amend the Policies.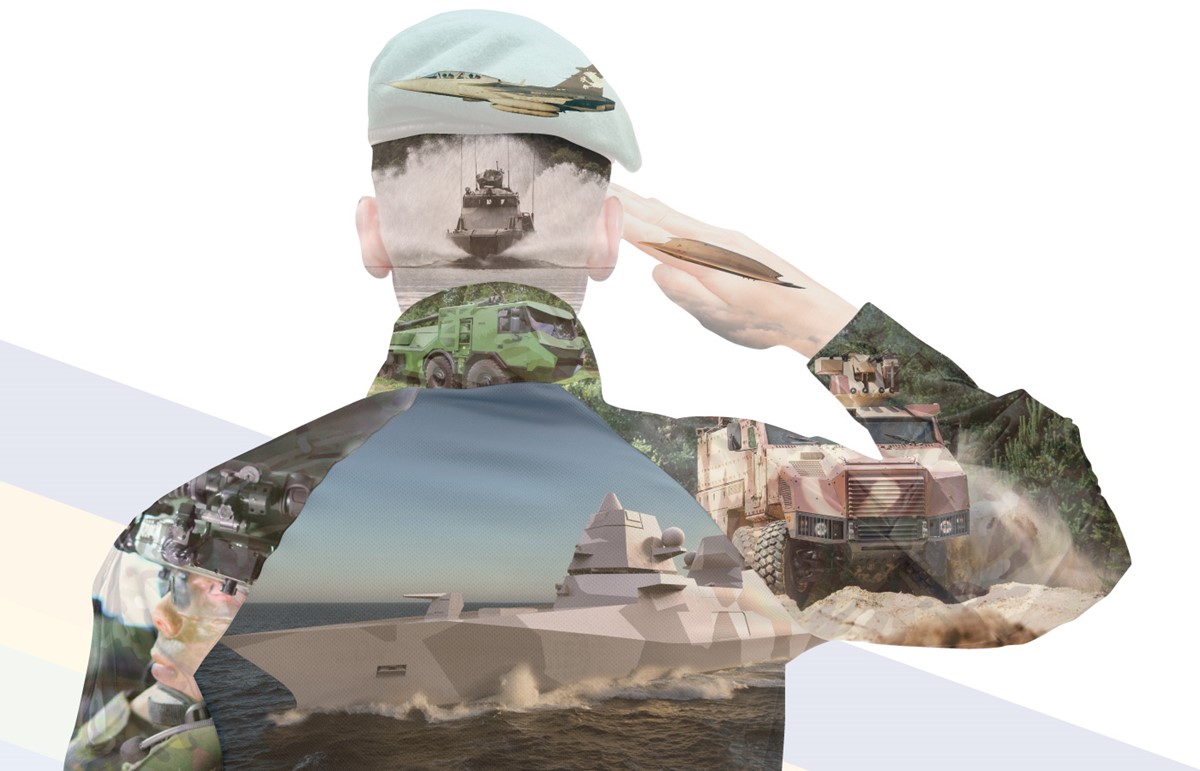 Effects of the Single European Defence market plans on the position of SME's
While writing the article: What future for European Defence: One size fits all? we recognized the need to do a more in depth research on this topic. The basic idea is that we believe that European SME's develop high quality for good prices. Usually however, in the defence industry also smaller contracts are let to major Original Equipment Manufacturers (OEM). Another observation is the common economical law of benefit of scale seems less valid in the defence industry. Smaller nations having smaller forces and industries, build capabilities of similar quality for a significantly lower price compared to the major defence OEMs. According to our article the used arguments of the EC make clear that the EC has a preference for the Common Defence and Security scenario. Therefore this paper focusses on one of the most comprehensive policies proposed by the paper: the creation of a single EU defence market and the so called standardization on (clearly "platform" centric) weapon systems. We believe this will have serious consequences for SMEs and "smaller" OEMs and for the governments of mainly the smaller EU nations. Benefits will according to us clearly go to the large multinational OEMs, mainly those from France, Germany, Italy, the UK and the US.
Key-note speakers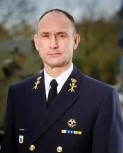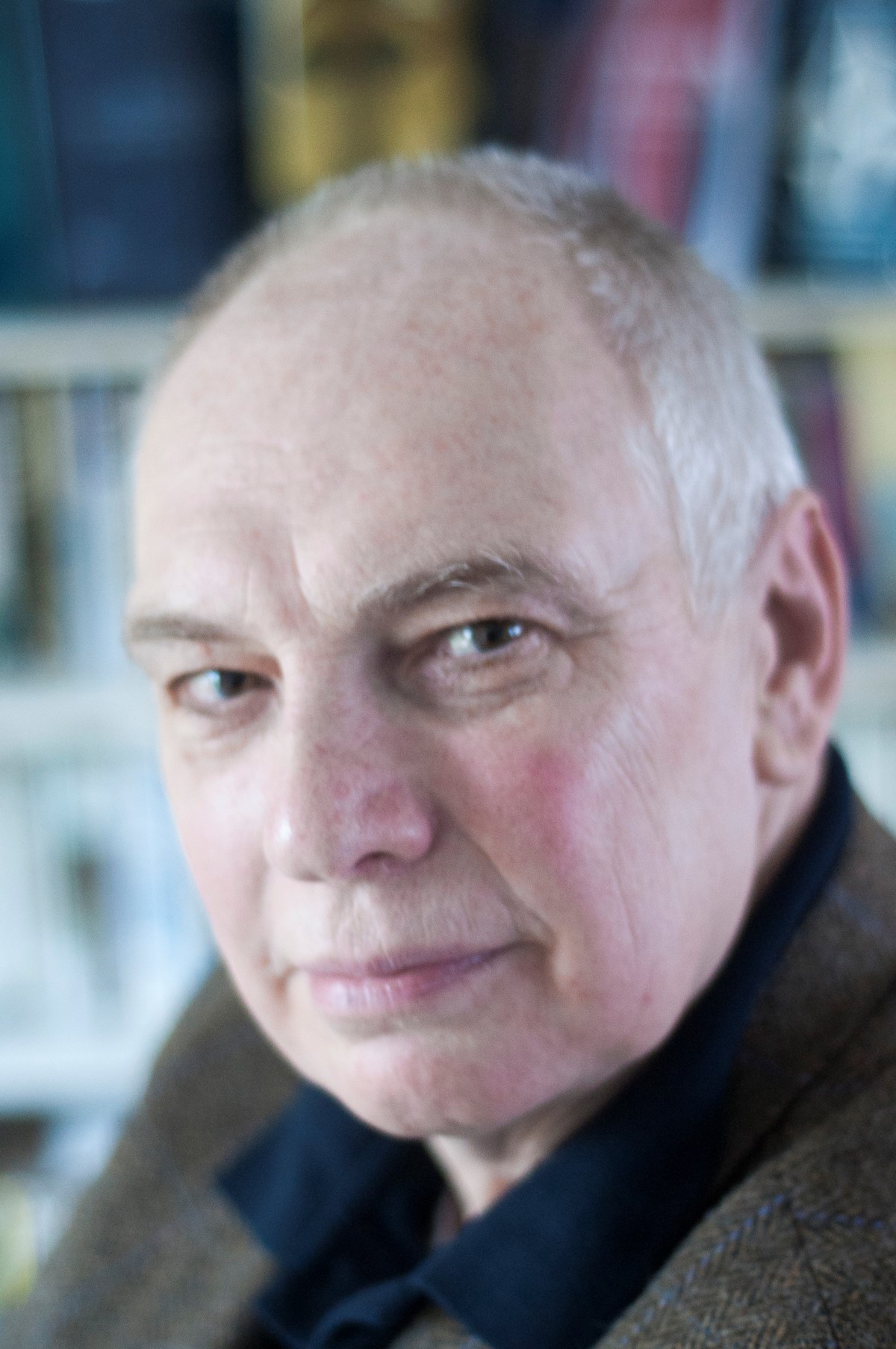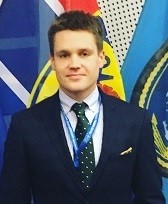 (from left to right)
• Read Admiral RNLN Dr. Ir. Arie-Jan de Waard – Director Defence Materiel Organisation (DMO), The Netherlands
• Prof. Dr. Julian Lindley-French – a leading advisor, strategist, and author on foreign- and military affairs, United Kingdom
• Dr. Antoni Pieńkos – director of the analysis division at the Warsaw Institute of Strategic Initiatives, Poland
Target audience
We wish to assemble representatives of SMEs in the defence related industries, members of Eurodefense, EDTA, representatives of governments, National Armaments directors, military personnel (Brussels based) MP's, MEP's and staff, EDA staff. e,g.
Information & registration
Date: 6 February 2019
Location: European Parliament, Rue Wiertz 60, 1047 Bruxelles, Belgium; Room PHS4B001
Registration: Register by sending an email to: marek.jurek-office@europarl.europa.eu or the registrationform: www.sallux.eu
Free entrance, but for those who do not have accreditation to the European Parliament registration is required (closing date 28 January 2019!)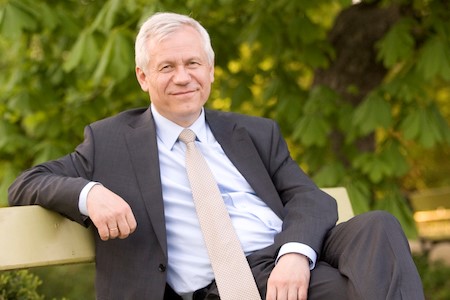 This event is hosted and organized by:MEP Marek Jurek (Poland ECR / ECPM member)
Check the Program, Speakers list and request for concepts
[1] . In particular the "Reflection paper…", "European Defence Fund", "PESCO"
The registration for this event has been closed. People with Accreditation for the European Parliament are free to visit the conference.
time

10:00

10:15

Welcome speech

Marek Jurek, MEP, ECR group, Poland

10:15

10:45

Session 1

European Defence Cooperation: One size fits all?

Key note speech

Vice Admiral RNLN Arie-Jan de Waard

Key points

Angelo Delsen, author

10:45

11:30

Session 2

Is bigger always better?

Panel

Perspective from European SMEs and smaller OEMs

1. Polish industry:

HSW representative: Maciej Miłosz
2. Czech Industry representative Mr. Hynek

3. Finnish or other Industry representative TBC

discussion Q&A

audience

11:30

11:45

break

11:45

13:00

Session 3

sovereignty in defence?

Key-note

Dr. Antoni Pienkos

intermezzo?

Parlementarians from Europe

Panel

Can smaller European member states still be sovereign in their defence?

1. Mr. Tomáš Kopečný, director of Defence industry cooperation department, Czech MoD. TBC

2. Capt. (rtd) Dr. Kleanthis Kyriakidis, Hellenic Navy

discussion Q&A

audience

13:00

13:45

Lunch

provided in the room

13:45

14:50

Session 4

Strong nations, Strong union!

Key-note

Prof. Dr. Julian Lindley French

Panel

recommendations for better cooperation

Standard Flex concept modularity in Ship Weaponssystems

Captain Royal Danish Navy

Per Hesselberg

Financing the future

(Capt. Rtd)Jan Wind,

Wiser consultancy

Accelerating Defence Innovation via SMEs

(Col Rtd) Ralph Thiele, Stratbyrd consulting

discussion Q&A

audience

14:50

15:00

Wrap-up & closure

Marek Jurek and/or moderator
Speakers list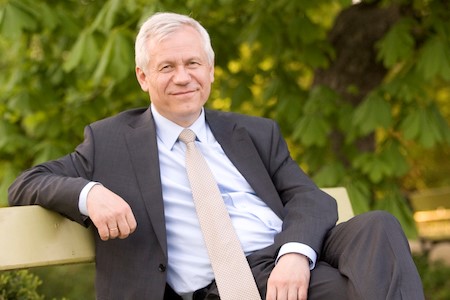 Marek Jurek, MEP for Right Wing of the Republic (Prawica Rzeczypospolitej), ECR group, Poland
Website: http://www.marekjurek.pl/
Marek Jurek is a 'right wing of the republic' politician, Member of the European Parliament. Since 20 April 2007 he has been the leader of the aspirant party Right of the Republic, which does not have any MPs. In the 1980s he was an activist in the anti-communist movement in Poland. After the fall of the communism in 1989, he was one of the founders of the now defunct political party Christian National Union.
In the European Parliament he is a member of the Subcommittee on Security and Defence and the Delegation for relations with the Pan-African Parliament. Additionally, he is substitute in the Committee on Foreign Affairs, Committee on Civil Liberties, Justice and Home Affairs, Delegation for relations with Belarus and the Delegation to the Euronest Parliamentary Assembly.
Speakers in Alphabetical order
A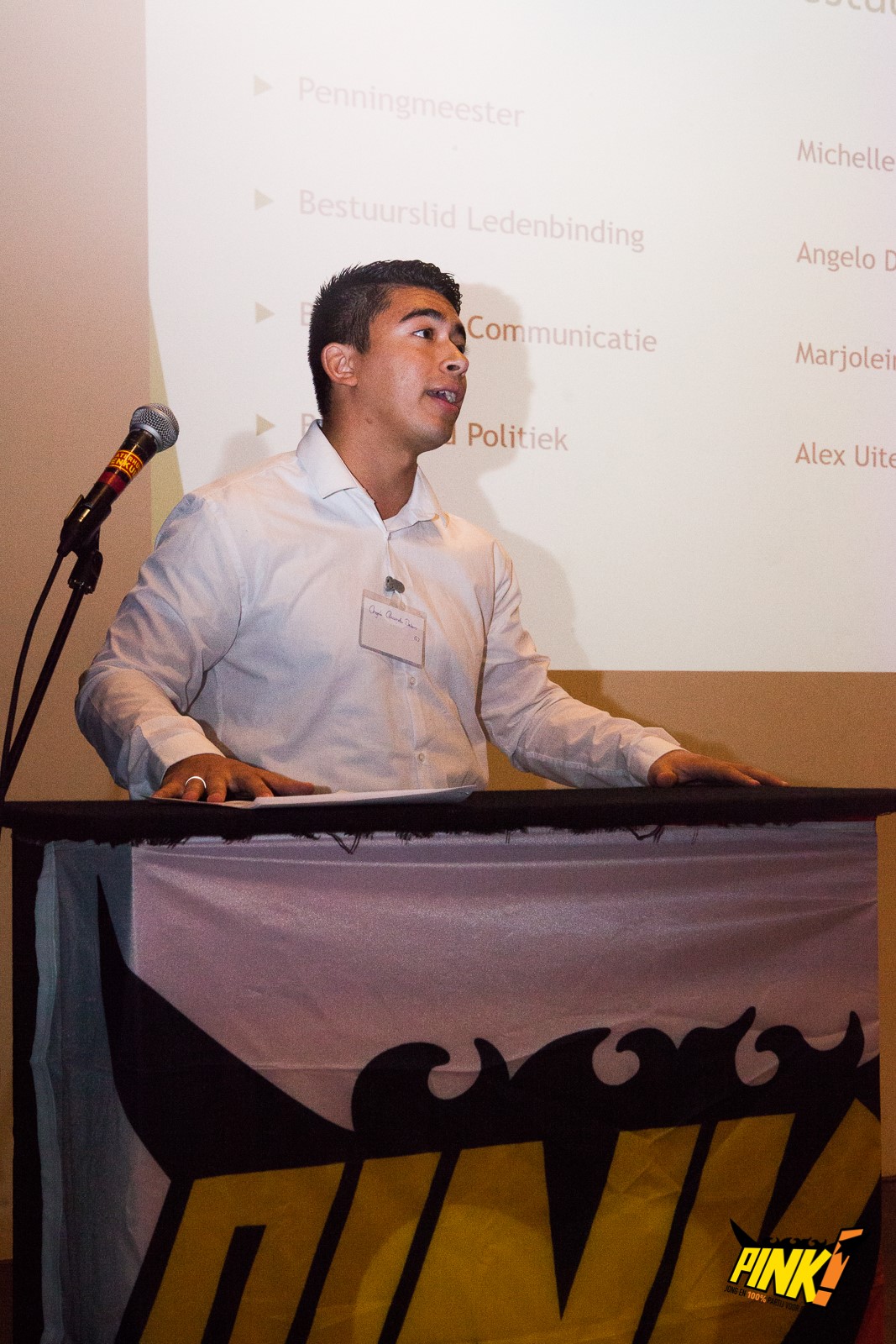 Angelo Delsen, author, the Netherlands
Angelo Alessandro Delsen is a corporal (R) in the Netherlands Armed Forces. He studies International Relations at Leiden University together with Social Geography and Planology at the University of Amsterdam. Angelo has an interest in geopolitics, military doctrine, city planning and political economic science.
B
C
D
E
F
G
H

Per Hesselberg Captain Royal Danish Navy, Denmark
Captain Hesselberg was the program manager of the Danish Frigate program from 2011-2014, He was responsible for the whole project from delivery by the shipyard and ensured installation of payload (weapons, sensors, CMS, IT, communication etc.) till testing, certification and delivery of the frigates to the Danish Navy. His experience with the Danish Standard Flex concept started in 1990, as a young engineering officer and XO the former Mobile Base, in that capacity he was responsible for vessel maintenance and exchange of payload (containerized weapons systems) of the Standard Flex 300 Class. Currently Captain Hesselberg is the commanding officer of Naval Operational Logistic Center Korsoer.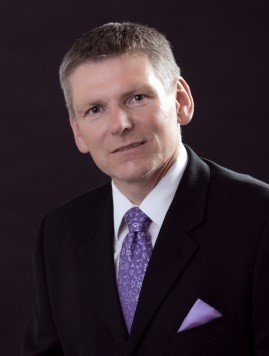 Mr. Jiří Hynek, President Czech Defence and Security Industry association, Czech Republic
Mr. Hynek currently is the President and CEO of the national Defence and Security Industry Association of the Czech Republic. He is also the head of the Czech delegation of the NATO Industrial Advisory Group. Within the Ministry of Defence he is a member of the Defence committee for R&D.
I
J
Dr. Jeroen de Jonge – Moderator, the Netherlands
Jeroen de Jonge is business director naval programs at TNO, the Netherlands' leading Research and Development Institute, since 2014. He joined TNO in 2012 after serving 31 years as an officer in the Royal Netherlands Navy. His assignments include serving as operations officer on frigates, commanding two smaller vessels, and several postings as a Defence staff officer up to the rank of commander. He was educated at the higher staff college of the Ecole Militaire in Paris (1999) and completed a Master's degree in political science at Leiden University (2012). At TNO, he was project lead for the Future Force Conference: for the Royal NL Army (2013) and for the Chief of Defence (2015). His main focus is on integrating TNO naval innovations on the Royal Netherlands Navy future frigates, MCM platforms and submarines, in close cooperation with naval companies such as RH Marine, Thales and Damen.
K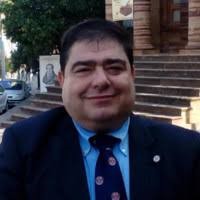 Capt. (rtd) Dr. Kleanthis Kyriakidis, Hellenic Navy
Dr. Kleanthis Kyriakids has served his country for many years as an officer of the Hellenic Navy. He retired in December 2018 as the Secretary General of the Hellenic Commission on Military History. He has taken many different positions in the Hellenic Navy and Defence forces amongst them, positions like: Commanding Officer of HS KASOS, Head of Policy and Strategy Section Hellenic Navy, Head of Multi-National Naval Operations, Hellenic National Defense General Staff. He has been an Advisor to the deputy minister of Defence and has been Plans and Policy director of the Hellenic Navy. Dr. Kyriakidis has a PhD, from the University of the Aegean (on Political Islam) and he has a Masters degree in Public Administration, Harvard Kennedy School of Government (Lucius Littauer Award) and a masters degree of Arts in National Security Affairs with Distinction (Middle East Studies) from the US Naval Postgraduate School.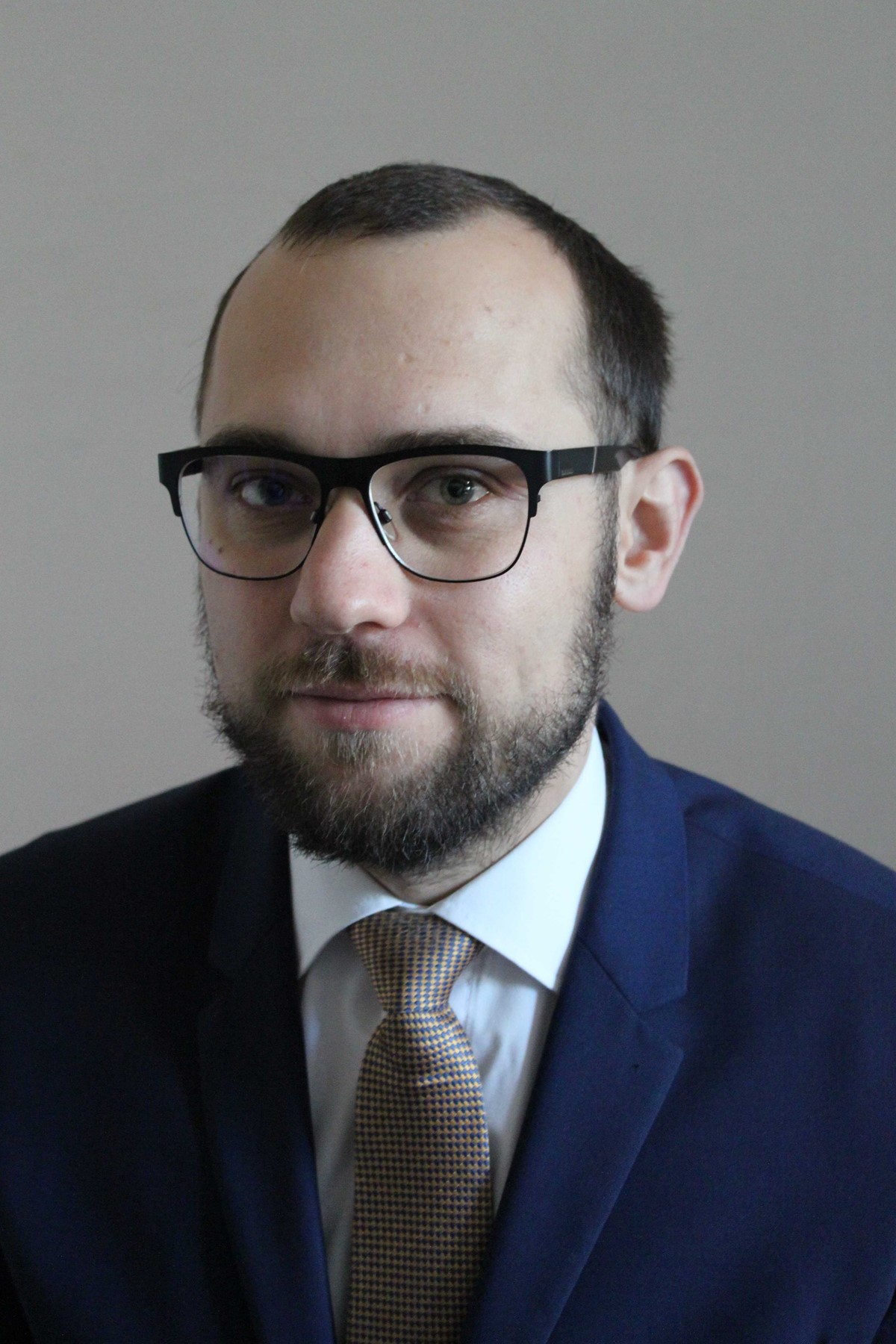 Mr. Tomáš Kopečný, director of Defence industry cooperation department, Czech MoD. TBC
"Tomas Kopecny serves as Director of Industrial Cooperation Department at the Czech Ministry of Defence. Since 2014, he has been responsible for the development of Czech defence industrial and R&D policies and strategies. As a main author of the Czech Acquisition and Defence Industrial Development Strategy until 2025, Mr. Kopecny leads a team responsible for planning and executive procedures of the related bilateral and multilateral agendas.
Prior to joining the Czech MoD, he has been responsible for media monitoring and economic analyses for the Special Advisor to the NATO Secretary General within NATO´s International Staff. Currently, he teaches in Masters Programmes of the Charles University in Prague. Mr. Kopečný speaks Czech, English and French".
L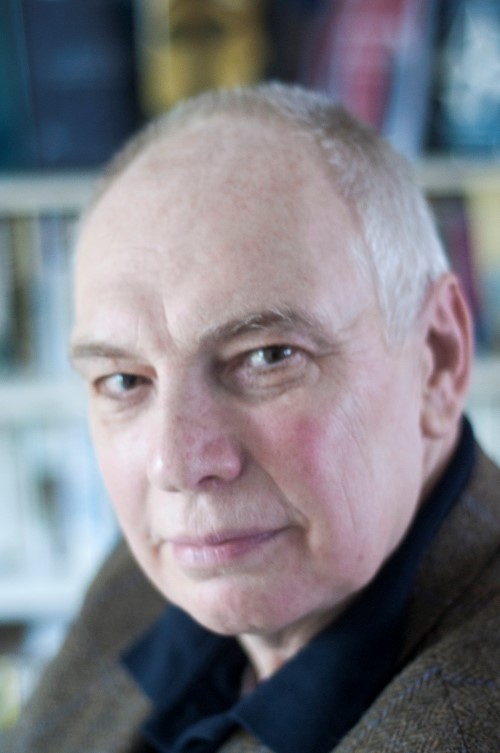 Prof. Dr. Julian Lindley-French MA (Oxon.), MA (Dist.), PhD.
Educated at Oxford, UEA and at the European University Institute in Florence, Italy, Professor Dr Julian Lindley-French is a leading advisor, strategist, and author with eleven published books to his name and many articles who has also held three professorial chairs. Until 2017 Vice-President of the Atlantic Treaty Association in Brussels, he is a Distinguished Visiting Research Fellow at the National Defense University in Washington; Senior Fellow, at the Institute for Statecraft in London; Director of Europa Analytica in the Netherlands; and a Fellow of the Canadian Global Affairs Institute, as well as a Visiting Programme Director at Wilton Park. In 2015 he was made an Honorary Member of the Association of Anciens of the NATO Defence College in Rome. He served General Sir David Richards and General Sir Nicholas Houghton on the Chief of Defence Staff's Strategic Advisory Group and as Head of the Commander's Initiative Group (CIG) for Lt. General Sir Richard Shirreff, COMARRC.
In November 2017 he co-published the The Future Tasks of the Adapted Alliance (The GLOBSEC NATO Adaptation Reports), for which he was Lead Writer, with (inter alia) General John R. Allen, Admiral Giampaolo di Paola and Ambassador Sandy Vershbow. This major senior leader project considers NATO Adaptation and the future role on the Alliance in the changing strategic environment. The final report can be downloaded.
His influential books and high-level reports combine policy experience and academic expertise, including for Oxford University Press. In early 2018 he was made a member of the high-level US-German Loisach Group set up by the George C. Marshall Center and the Munich Security Conference. He is currently working on a major book project entitled Future War and the Defence of Europe with General (Ret.) John Allen and Lieut. General (Ret.) Frederick (Ben) Hodges.
M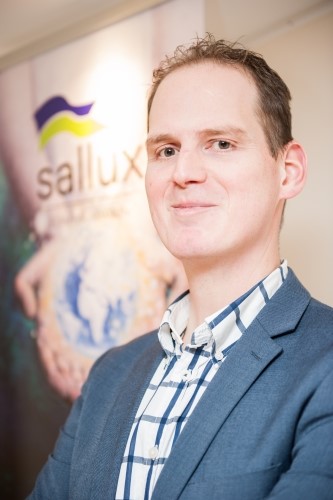 Christiaan Meinen, Sallux staff, the Netherlands:
Christiaan Meinen works for Sallux, the think tank of the European Christian Political Movement (ECPM). Christiaan has an interest in geopolitics, (EU) foreign policies, sustainability, and military doctrine, technologies, and policies. He is secretary of the ChristenUnie(CU) defence policies advice committee which supports the CU parliamentary group in the foreign policy and defence domain. On the topic of trade Christiaan wrote an article called: TTIP & CETA: Growth over welfare?
Christiaan also wrote a paper on the current European Defence plans and policies as promoted by the European Commission and many European thinktanks: "What future for European Defence: One size fits all?"
N
O
P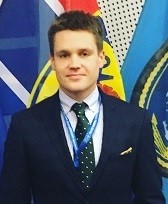 Dr. Antoni Pieńkos, director of the analysis division at the Warsaw Institute of Strategic Initiatives, Poland
Antoni Pieńkos is a PhD candidate in the discipline of security science at the Faculty of Political Science and International Studies of the University of Warsaw, where he prepares dissertation on the maritime dimension of NATO activities. The author of numerous analyzes and scientific papers from the field of defence-industrial cooperation and maritime security, including recently, among others The Dynamics of Military-Industrial Cooperation in Europe in the 21st Century and Development perspective for The European Defence Action Plan for Stratfor and Securing Polish maritime interests - selected aspects and Stable funding and consistent planning - the basis for effective implementation of warships programs for Warsaw Institute for Strategic Initiatives. Antoni is also an author of monography untitled The European Defence Agency in the system of defense and industry cooperation in Europe and currently works as the director of the analysis division at the Warsaw Institute of Strategic Initiatives.
Q
R
S
T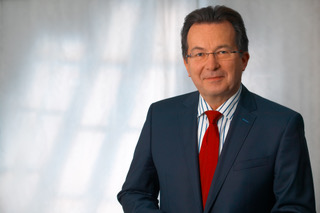 Col. (rtd) Ralph Thiele, President of German chapter EuroDefense., Germany
Ralph Thiele, born in 1953, retired Colonel, held in his 40-year military career in the German Armed Forces key national and international positions. He:
Commanded troops up to the battalion level;
Developed concepts and capability requirements in the Ministry of Defence;
Drafted speeches and policy papers for Federal Presidents, Ministers of Defence, Major NATO Commanders and Service Chiefs;
Drove educational innovation at the German Armed Forces Command and Staff College (Director Faculty) and at the NATO Defense College (Chief of Staff);
Shaped the Bundeswehr's path towards network enabled capabilities (Commander Bundeswehr Transformation Command).
In his honorary and business functions he advices on Defence Innovation and Cyber issues in times of digital transformation. He has been frequently consulting, publishing and lecturing in Europe, America and Asia. Ralph Thiele holds several positions which are related to his military career.
U
V
W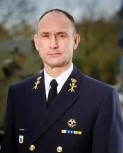 Vice Admiral Arie-Jan de Waard, Director Defence Materiel Organization (DMO), the Netherlands
After completing naval officers' training at the Royal Naval College (KIM), he became an officer in 1985. He spent the subsequent period aboard HNLMS Tromp, for his practical operational introduction. He then studied at the University of Twente, in the Production Organisation department of the Mechanical Engineering faculty, in the period 1987-1988. In this period he laid the foundations for his engineering degree. Vice Admiral de Waard's naval career saw him serve several tours about Royal Netherlands Navy frigates as (Deputy) Marine Engineering Officer (MEO). He has been responsible for sizeable reorganization projects ashore. On 4 June 2012 he was transferred to the Defence Staff to become Deputy Director Operational Readiness. De Waard was appointed Principal Director of Business Management on 17 February 2014 and promoted to Rear Admiral on the same date. On 1 December 2015, he was promoted to the rank of Vice Admiral and on 17 December he was appointed Director of the Defence Materiel Organisation.

Capt. (Rtd) Jan Wind, Wiser consultancy, the Netherlands
Jan Wind joined the Netherlands Navy in 1973. He specialized in electronic engineering at the Royal Netherlands Naval College and the Technical University of Delft. In 1990 he followed the Advanced Staff Course at the Naval Staff College and the International Relations course at the Clingendael Institute. During his 35-year career as officer in the Netherlands Navy he led numerous national and international projects at the Netherlands Ministry of Defence to establish new capabilities for the Netherlands armed forces. After retirement from the Navy Jan Wind established WISER Consultancy. The company team focusses on innovation in funding for defence using debt and equity instruments available in the financial markets. Specialties are "investments in technology" and "capabilities as a service". Both geared to military capabilities.
In addition, Jan Wind is:
- Chairman Defence and Security of the Royal Netherlands Society of Engineers (KIVI)
- President of the Federation of European Defence Technology Associations (EDTA).
X
Y
Z
---
Directions chevron_right