Events
» A Relational Plan for Europe
A Relational Plan for Europe
When: Tuesday, April 11, 2017 14:30 - Tuesday, April 11, 2017 17:00
Where: Rue Wiertz 60, 1047 Bruxelles, Belgium

REGISTRATION CLOSED
Sallux is pleased to announce that 11 April from 14:00hr to 17:00hr. we will present our newest publication. This publication will outline an alternative future for the EU. The final title of the publication will be announced soon. The publication will present a relational plan for Europe and can be seen as a timely answer to the question posed by the European Commission to European citizens and political movements to engage themselves in the question of how the EU should be shaped from now on.

The publication is written by Dr. Michael Schluter, Dr. Paul Mills and David Lee. Dr. Michael Schluter and David Lee will present the publication during the event.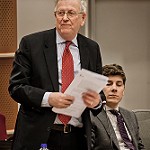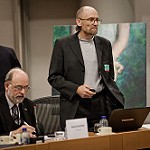 European nations are deeply divided over EU membership. In the context of persistent economic slowdown and mounting external threat, there is an urgent need to reformulate the European project to prevent centrist politics across Europe losing further ground to the extremes on both left and right.
Reactions to Brexit suggest that the EU has run ahead of its popular mandate. The proliferation of foreign cuisine, budget air travel, and international sport has not created a strong enough sense of European consensus or identity to sustain EU institutions in their current form. Exposure to migrant flows has intensified fears about identity, security and standards of living.
Underlying this are problematic structural relationships embedded in Europe's economy. The Euro leaves peripheral nations with no way to rebalance using currency devaluation. Capital mobility often moves investment away from the areas where it is most badly needed. And, in common with much of the Western world, European nations struggle with their reliance on debt finance.
The report analyses Europe's key internal relationships and asks whether it is practically and politically possible to formulate them in a way that would both ease the economic pressure on European nations and provide a fresh vision for a European future.
We look forward to meet you at our event and we invite you to be part of the debate.
Information:

Room number: P1C047 European Parliament, Brussels
Registration is required, before April 7th (room capacity is limited to 40)
Free entrance, but for those who do not have accreditation to the European Parliament it is necessary to register with ID details:

full names as written in passport
Date of birth
Nationality
Type ID: ( Passport or ID-card)
ID document number
---
Directions chevron_right