Events
» Webinar 'Business and Financial Markets Post-Corona'
Webinar 'Business and Financial Markets Post-Corona'
When: Wednesday, May 20, 2020 15:00 - Wednesday, May 20, 2020 16:30
Where:

Register Now chevron_right
'Back to normal' but what if normal pre-Corona was actually abnormal? What should be the new norm for our economy and economic policies when we try to restart the economy? To evaluate where we are and to find a new road and new goals we are pleased to announce our webinar 'Business and Financial Markets Post-Corona'. We are grateful that the following experts are willing to share with us their insights from financial and business angles:
· Dr. Paul Mills (fmr. IMF)
· Rosen Ivanov (fmr. ECB)
· Patrick America (Banking & Business experience)
· Timo Plutschinski (WEA Business Coalition)
· Dr. Arleen Westerhof (Economic Summit, Center for Economics & Mutuality)
The webinar will be livestreamed at 20 May starting at 15:00 and can be followed via our Facebook. After a short introduction by each of the speakers there will be a discussion on this theme and we hope many will be interested to tune in.
introduction
Finance markets
What is the current situation on the Financial markets, what are the suggestions/vision from the financial institutions/IMF,ECB/ ,markets for the future?
Paul Mills
Rosen Ivanov
Patrick America
Business markets
The current situation in the business markets, what are the suggestions/vision from businesses, busines stakeholders
Timo Plutschinski
Arleen Westerhof Economics of Mutuality
introduction of economy of mutuality as an ideal model and the centre for mutuality as a platform for all before discussed ideas
Q&A
Wrap-up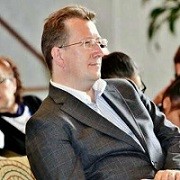 Patrick America
Patrick is a Dutch entrepreneur with a background in project- and interim management in the banking and insurance industry. From auditing and managing (financial) companies in the city of London, Amsterdam, the USA and Germany to becoming member of the Antwerp Diamond bourse and building Asian businesses in Singapore, Hong Kong and Indonesia, Patrick's focus on delivering results for stakeholders while embracing social responsibility for orphans and homeless marks his career. Currently he owns and manages companies in IoT & big data as well as luxury goods besides serving as board member in Emanuel Business association and the Center for Economics of Mutuality in the Netherlands.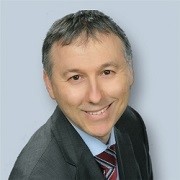 Rosen Ivanov
Rosen was born in Bulgaria where he graduated magna cum laude from the prestigious Master's program in International Economic Relations of the University for National and World Economy at Sofia, Bulgaria. He first worked for more than 9 years (the latest three in managerial capacity) at the Bulgarian National Bank on subjects related to securities, payment and settlement systems, regulation, EU integration, statistics, government debt and other central banking topics. He then went on to work for 9 years as a senior expert at the European Central Bank in Frankfurt am Main, Germany on similar issues. He has presented viable solutions at international fora for a resolving some of the major macroeconomic challenges of our day. He is currently the Director of the Center for Fair Economics and Finance at the Heidelberg Institute for International Studies and Leadership.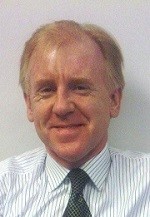 Dr. Paul Mills
Paul joined the UK Treasury after completing his PhD at Cambridge University on non-debt financial thinking and systems. He specialized in government debt management, financial stability analysis and regulation. He joined the IMF and moved to Washington D.C. in early 2006 to work on global financial stability issues and the U.S. financial system. He returned to the U.K. in late 2009 to head the Fund's London office focusing on financial market surveillance and stability analysis. He left the IMF in early 2017.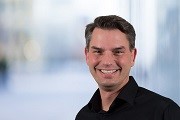 Rev. Timo Plutschinski
Timo an evangelical theologian, is Director of the World Evangelical Alliance´s Business Coalition and member of the Wider WEA Leadership. He furthermore serves as Pastor of a Baptist Church in Hamburg and as Fellow at the Olivet Institute for Global Strategic Studies. Thirdly he is Partner of MIC Corporate Finances which provides, inter alia, a global M&A platform.
Timo lives with his wife and their two daughters in Hamburg/Germany and has published 2 books in German language about "Faith in Daily Business Life" and "Political Responsibility of Christians".

Arleen Westerhof
Arleen was born in Jamaica and grew up in Toronto, Canada. After completing her Ph.D. in Chemistry and doing a Postdoctoral Research Fellowship at the University of London, she moved to Amsterdam to work for a large multinational corporation. Arleen is the Founder and Executive Director of the Economic Summit (economicsummit.eu). The Economic Summit aims to provide solutions for global economic transformation. It does so by helping businesses to transform sustainably through mutual value creation, a relational view of society and paradigms based on Christian tradition, faith and thought. Since it's inception in 2014, doors have opened for the summit to have influence in both government and business. Economic Summit principles now make up the majority of the economic policy of one the political parties in the governing coalition in the Netherlands. One of the key concepts that has played a major role in Economic Summit meetings has been the "Economics of Mutuality (EoM)," a management theory developed by Dr. Bruno Roche, the Chief Economist at Mars Inc. and Head of their Catalyst Economic Think Tank. Arleen is also the Director of the "Center for Economics and Mutuality" that opened on March 9th, 2020. The center is a collaboration between the Economic Summit, the Erasmus Initiative for the Dynamics of Inclusive Prosperity, the Rotterdam School of Management, and several members of the Dutch Parliament led by Christen Unie MP Eppo Bruins. It's aim is to do research in order to develop best practices for SME businesses using the Economics of Mutuality, to redefine the role of owners in companies and corporations and to propose the legislative changes required to enable businesses to operate according to EoM principles.
---
Register Now chevron_right