News
» Event Report: 7th Annual Salt & Light Event

Monday, June 11, 2018
Event Report: 7th Annual Salt & Light Event
On the 9th of June 2018, our 7th General Members' Assembly was held in the gorgeous city of Timişoara, Romania. It was a productive GMA with a full programme where other key regional NGO's were welcomed as well.

All Sallux members and some representatives of local NGO's and organisations where welcomed by Sallux board member and director of the The Areopagus Center for Christian Studies and Contemporary Culture, Mr. Silviu Rogobete in the city of Timişoara. In his welcome word he focused on the importance of reaching out to the political leaders and important thinkers in Romania in order to consolidate the position of Areopagus and other NGO's sharing equal values on a wider spectrum in the country. He mentioned how the Centre of Areopagus has managed to start another arm in the past 10-12 years which deals with social issues such as helping disadvantaged children, the founding of two centers for training in psychotherapy, Christian biblical counseling and more.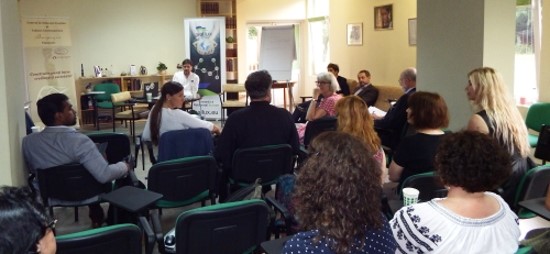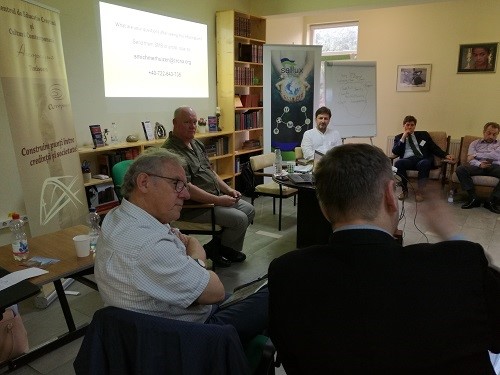 The Salt & Light event proceeded with an introduction about a survey made among Romanian NGO's by Mr. Steve Michmerhuizen. A Dutch scholar from the Christian Reformed Church in North America who was happy to join the consultation. In this part of the programme other regional key NGO's were welcomed as well with the long-term aim of strengthening their networking among like-minded organizations.
Mr. Steve Michmerhuizen works in Romania with Christian NGO organizations such as Areopagus. He spoke about the main topics on which the survey had been taken. Among others these occurred to be education, evangelical youth development, human trafficking, prevention of abortion etc. "How active is your organization involved?", hence the primary question of the survey. He encouraged NGO representatives to collaborate and share resources providing some essential tools and answers to questions which had derived from the results of the survey. Namely, notions Romanian NGO's shared in common. Such as faith, trust, friendship and transparency, how to recognize these qualities and move from intention to collaboration.
Ultimately, all participants of the Salt & Light event were given the opportunity to explore the historical city of Timişoara. Mainly a visit to the Timişoara Orthodox Cathedral in front of which the great Romanian revolution arose in December 1989. A walk over the central square and other old parts of the city followed as well.
Sallux thanks all board members and member organizations for their presence at the 7th annual Salt & Light Event. We thank you for putting your heart and mind to keep this constructive work of spreading Salt & Light going. With fondness we remember the fruitful meeting and educational time spent together in the beautifully aged and still growing city of Timişoara, Romania.