News
» Event Report: Conference on the Embryo Protection Act in Malta

Friday, November 17, 2017
Event Report: Conference on the Embryo Protection Act in Malta
Life Research Unit organised a conference on November 13th on the Reform of the Embryo Protection Act in collaboration with Sallux. Three European Expert Speakers were invited: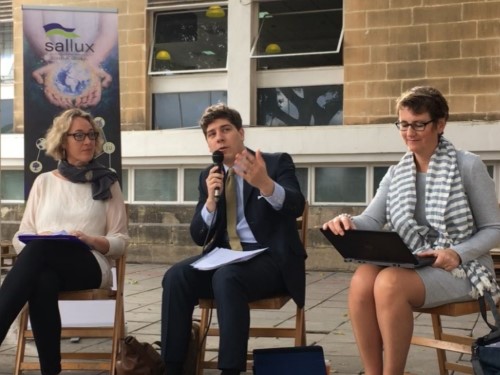 Ms. E.E. Esme Wiegman-van Meppelen Scheppink (r) director of the Dutch Patient Association and a former Dutch MP. From 2007-2012 Drs Wiegman was member of the National Parliament of the Netherlands and member of the standing committee for health which held various debates on medical ethical issues.
Mr Christophe Foltzenlogel (m) jurist at the European Centre for Law and Justice (ECLJ) Strasbourg, France. Dr Foltzenlogel holds a law degree "Master II" in human rights and wrote several articles and comments on Human rights bioethical issues.
Dr Joanna Rose (l), herself born from donor conception has earned a doctorate at Queensland University of Technology presenting a thesis on a critical analysis of sperm donation practices. Dr Rose has presented papers internationally over the last twenty years particularly addressing issues affecting donor offspring, identity, kinship, ethics and law.
A seminar was held at the University of Malta by the Malta Health Student's Association on Monday 13th November in the morning to give the university students the opportunity to discuss with the expert speakers.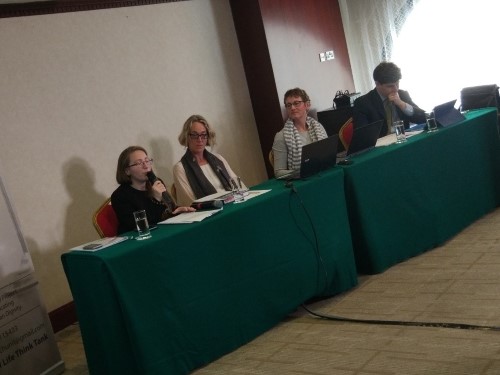 Early afternoon life research unit organised a conference at the Excelsior Hotel where around 100 guests where present including professionals and family/children's board members resulting in a very successful event. The Press was also invited for this conference and in fact it was covered by the independent, Maltatoday, Times of Malta and Newsbok (Maltese).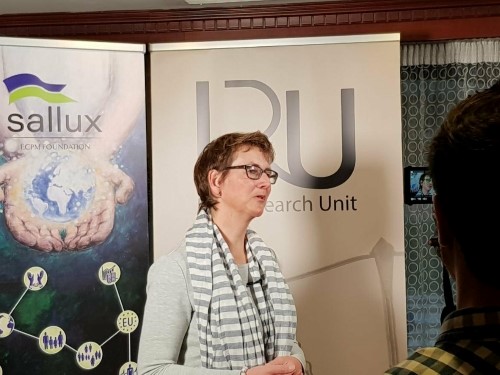 Following this LRU organised a parliamentary presentation at the Parliament held by the Health Commitee, to enable a forum of discussion and an opportunity for critical thinking. Whilst the ambiance was hostile and in some instances the speakers were not treated well, LRU has managed to bring in a new viewpoint before the Members of Parliament and the audience present which would have otherwise been unbalanced.