News
» Event Report: State of Europe Forum 2017 : Towards a Europe of Hope, Healing and Hospitality!

Tuesday, May 9, 2017
Event Report: State of Europe Forum 2017 : Towards a Europe of Hope, Healing and Hospitality!
The state of Europe 2017 edition started with a Public celebration in St. Pauls Anglican Cathedral hosted by The Reverend Canon Simon Godfrey. The first of three theme's of this State of Europe forum was Hope. In a procession the gathered people moved to the impressive surroundings of the St. John's Co Cathedral, which was built as the conventual church for the Knights of St John. The Grand Masters and several knights donated gifts of high artistic value and made enormous contributions to enrich it with only the best works of art. This church is till this very day an important shrine and a sacred place of worship. In this impressive place the people present where given the chance to think about the second theme: Healing. The people present were addressed by Maria Voce, international president of Focolare movement and Archbishop Scicluna of Malta. The celebration ended in the beautiful Upper Barrakka Gardens with a short insight on the third theme: Hospitality. The organizers focused specifically on "hospitality" towards immigrants and refugees. Professor Henrik Syse, took this theme to the broader level concerning how hospitable Christians should be to the outside world.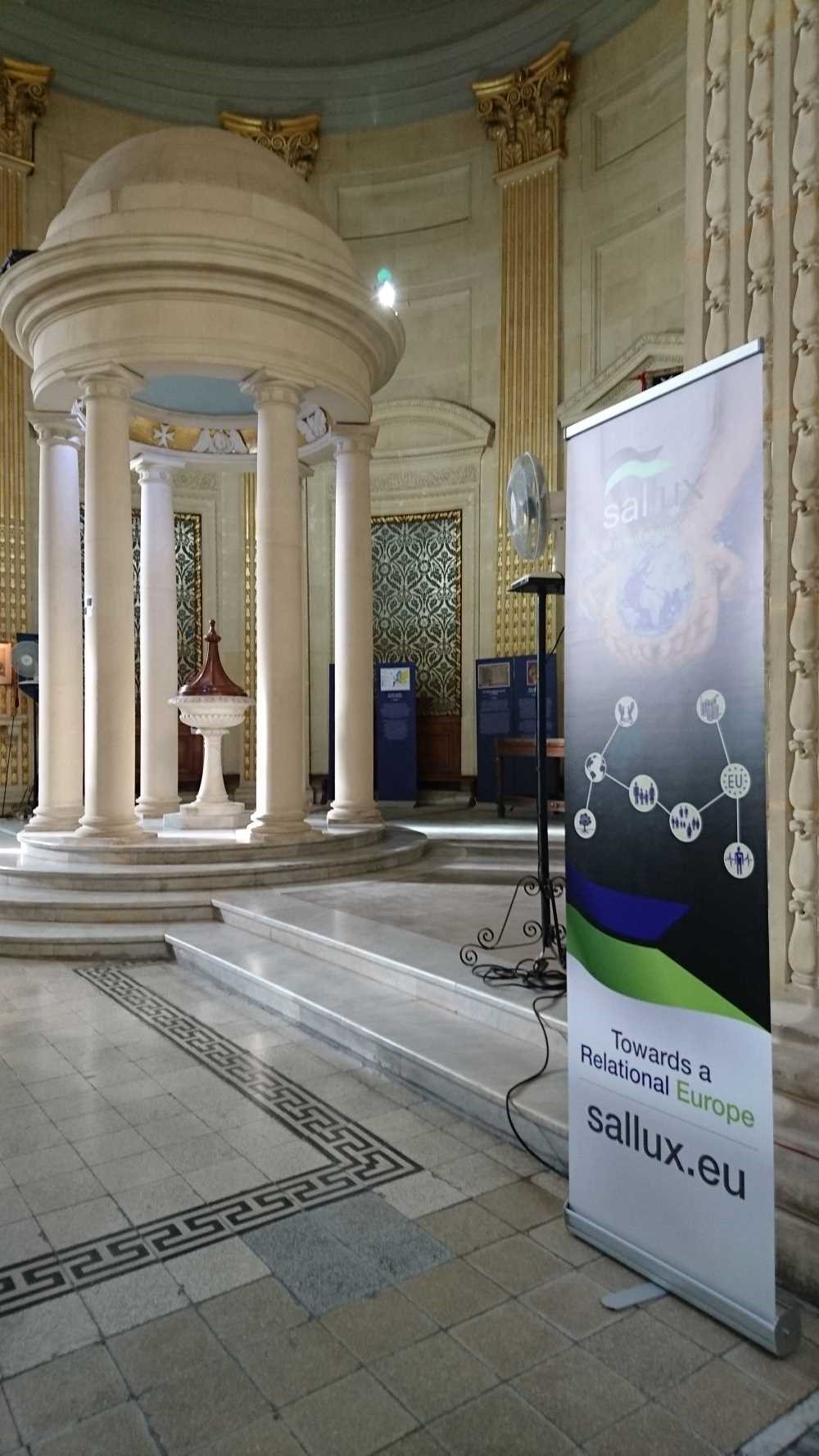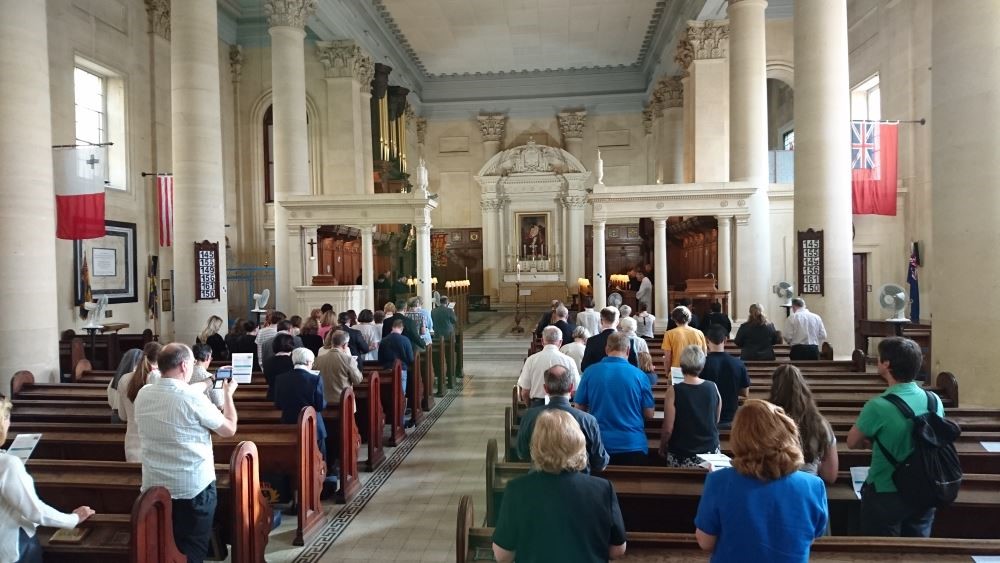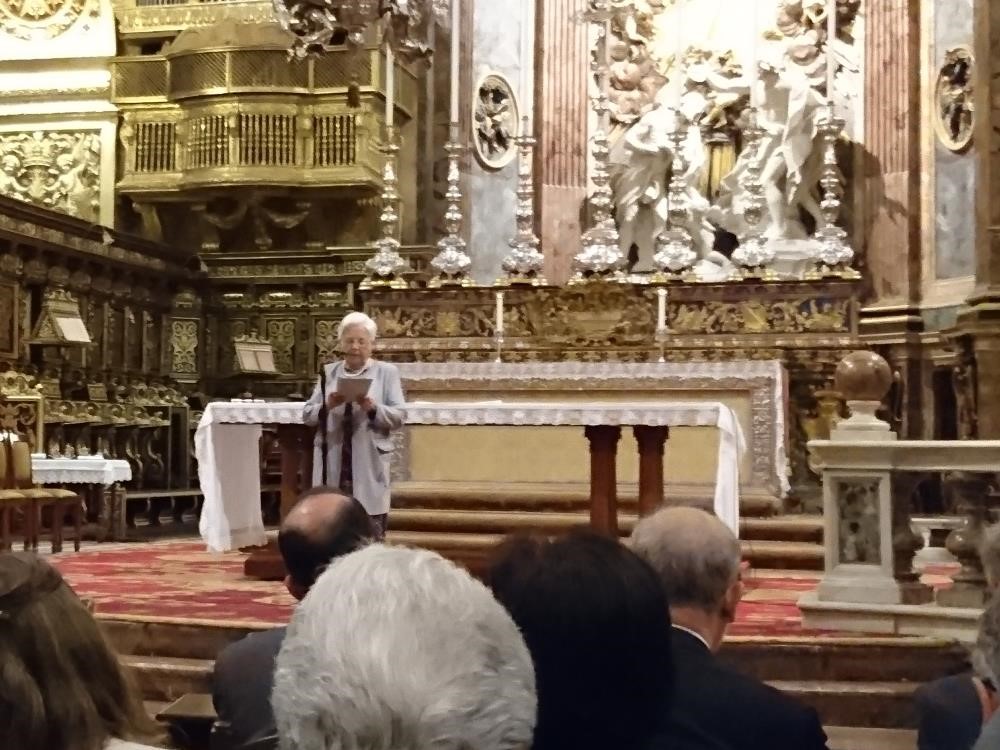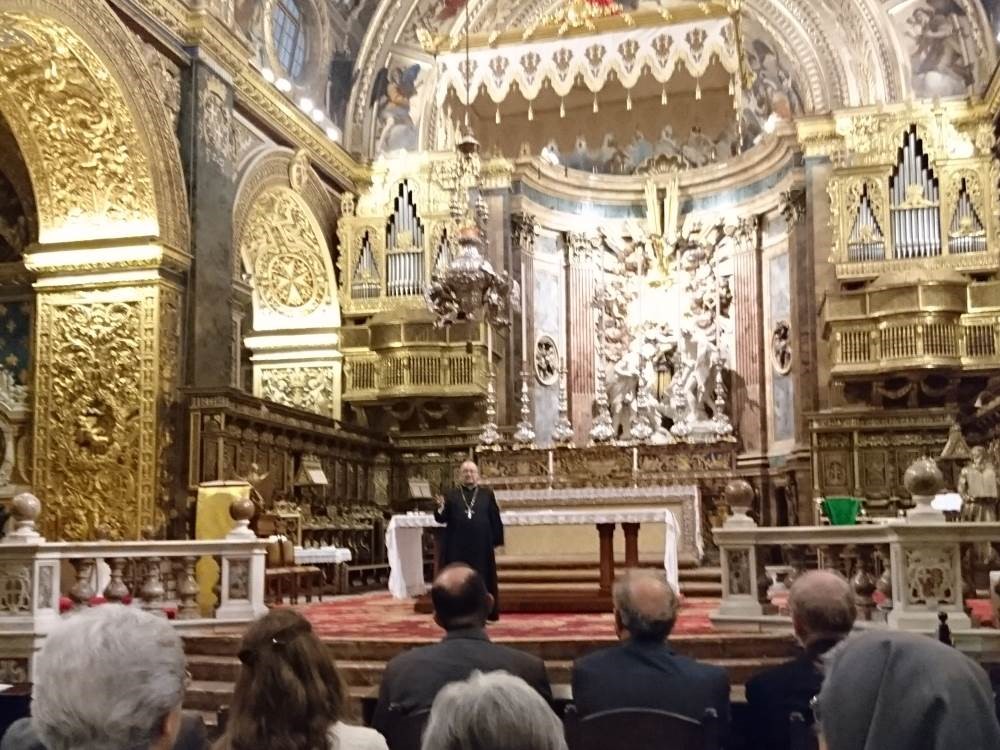 The forum on Monday the 8th started with a plenary program with speakers including: General Verweij, Dr Henrik Syse, Dr Katrine Camilleri and Reverend Vilver Oras, Archbishop Scicluna, Jonathan Tame, Florica Chereches MP, Branislav Skripek MEP and Dr. Vanni Xuereb. After the break there were seminar sessions on the topics "Faith, Hope and NATO" and "Do hope and Hospitality have limits?"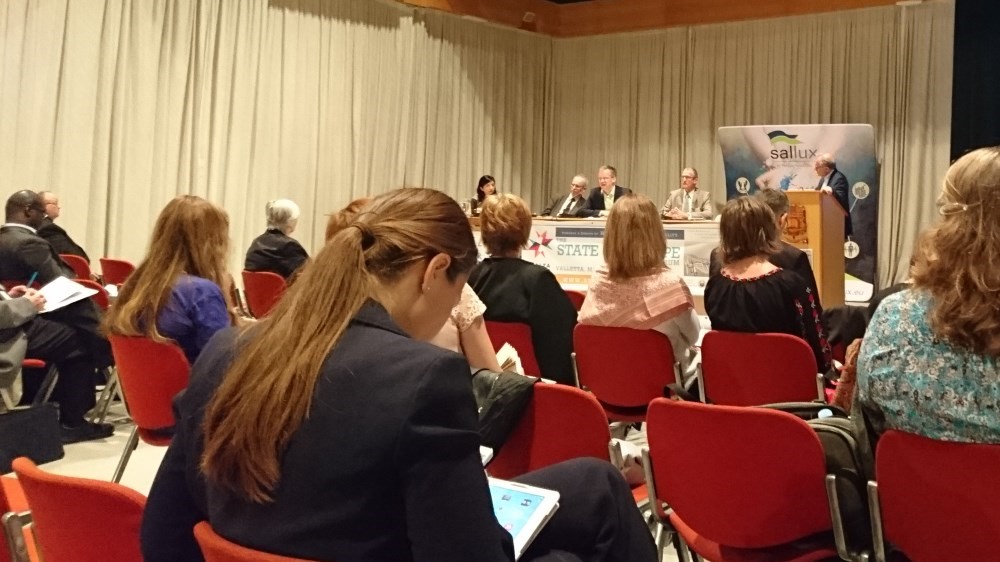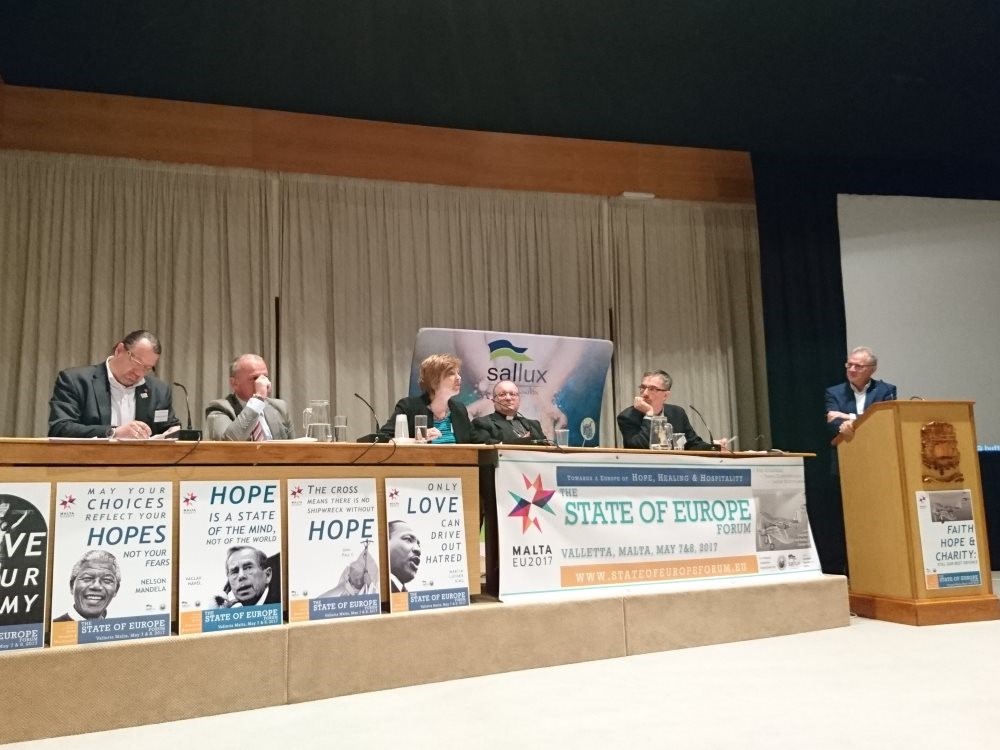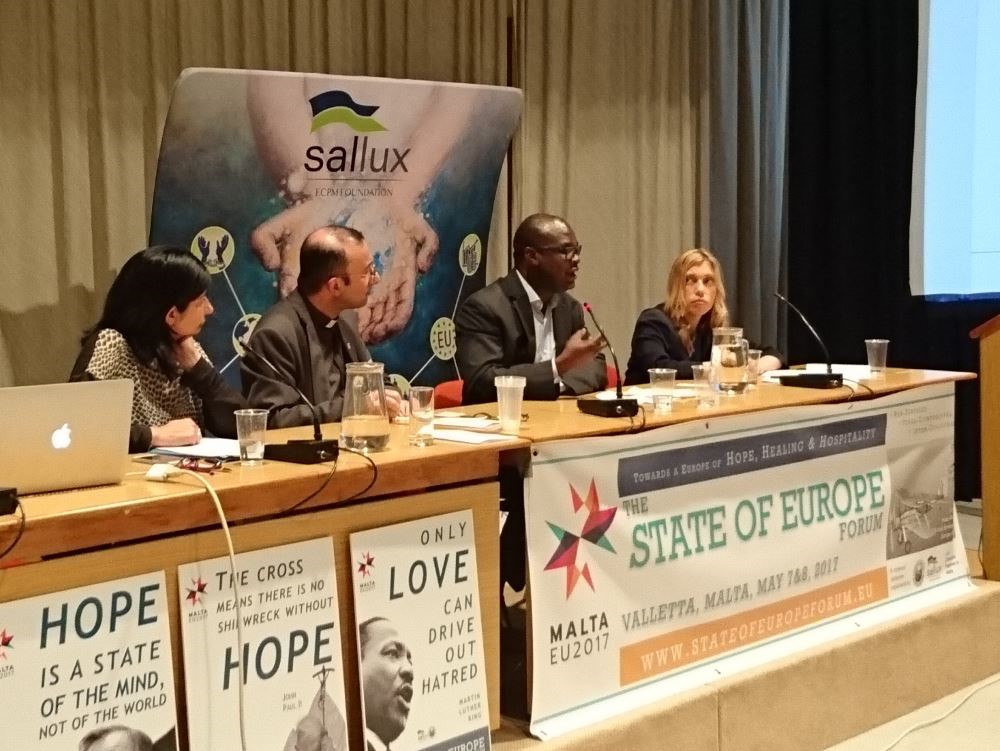 The theme Hope, Healing and Hospitality came back throughout the program. Several speakers argued that not only should the European countries (and the EU institutions), organize a fair and hospitable treatment of people in search of freedom and dignity and the means to live accordingly. The EU and other important world players need to work on a "grand strategy" to create solutions for people living in the Middle-East and Africa to stay there in peace and freedom. Things this "grand strategy"should consist of are: investment in anti-desertification, to stop farmlands from becoming desert; and a fairer distribution of wealth instead of the crude policies of "birth control".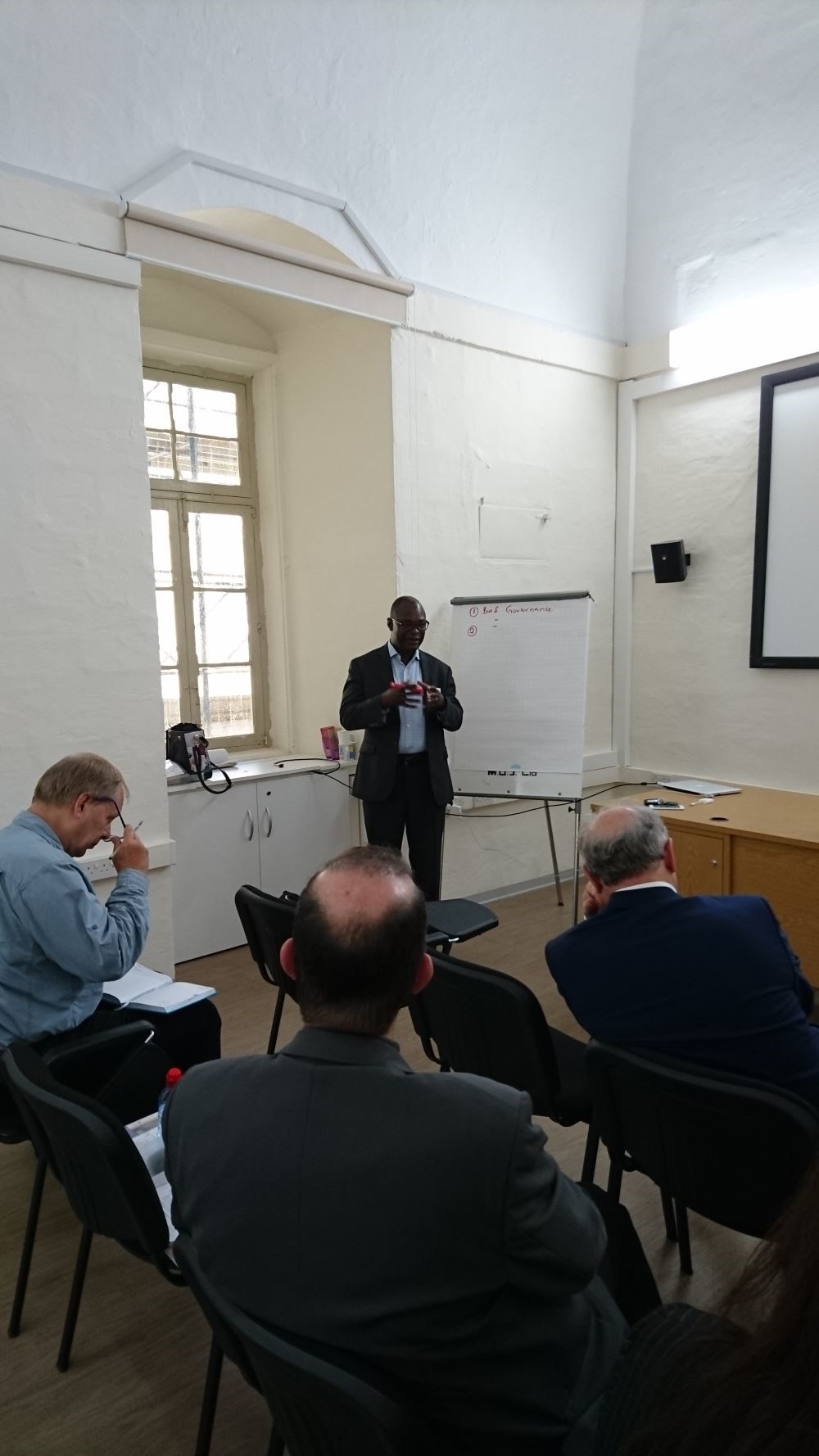 Dr. Ahmed Bugre, director of the Foundation for Shelter and Support to Migrants (FSM) gave an impressive speech and workshop on these lines. He argued that giving immigrants temporary permits and education would be the best way to develop Africa instead of making people dependent on Social Benefits (in Europe) and development aid (in Africa and elsewhere). Besides he argued that giving money to corrupt and uncontrolled countries (or their rulers) like Libia, South Sudan (or Turkey (added by editor) isn't good to do because the money won't be spent for the people, so they will find other ways to come to Europe.

The continent of Europe sees an ever increasing threat around it's borders (e.g. Russia, Turkey on refugees and aggression to Cyprus and Greece, almost whole Mediterranean sea coast line) and even in its heart land. Are we as European Countries working on symptom control (e.g. fight against terrorism, refugees and migrants) or do we try to remove the cause of the problems (which is amongst others over-consuming of Western countries, unfair distribution of wealth e.g.)? Sallux presents solutions and will not stay on the safe side of the status quo, by organising events and distribute relevant publications also on these Global and environmental topics. Sallux wish to thank the Schuman Centre for European Studies and the staff of our local Maltese partners and the venue Valletta Campus of the University of Malta and Her Excellency Marie-Louise Coleiro Preca, President of Malta who delivered the closing address