News
» Event Report: Sustainable development in Eastern Europe; 7-9 April, Kiev, Ukraine

Wednesday, April 12, 2017
Event Report: Sustainable development in Eastern Europe; 7-9 April, Kiev, Ukraine
Foundation for Democracy Initiatives (FDI) and Sallux 7-9 of April held an international conference themed: "Sustainable development in Eastern Europe - security, cooperation based on Christian values".
The event took place in hotel "Verkhovyna" in Kyiv.
This conference gathered 62 delegates from five countries besides Ukraine: Lithuania, Poland, Belarus, Georgia and the Netherlands.
Topics included the following basic components:
• Christian values ​​- the basic values ​​of united Europe;
• The ideas of Robert Schuman, Konrad Adenauer, Otto von Habsburg and others on the foundations of a united Europe;
• To be a Christian in war time;
• What are the possible construction of the Baltic-Black Sea area for cooperation for countries between Russia and Germany?
• Security in Eastern Europe - Opportunities and Challenges.
Participants presented their projects - several the authors were presented the book "Church on the Maidan", "Donbas on fire", "How to rebuild Russia", "Recommendations to the Governments of Poland and Ukraine in their mutual relations" etc. There were also presentations of different civic and education initiatives.
The director of Sallux, Johannes de Jong spoke about the European view on integration processes, in particular - how the Christian principles and values ​​lied on basis of unification of Europe after the Second World War.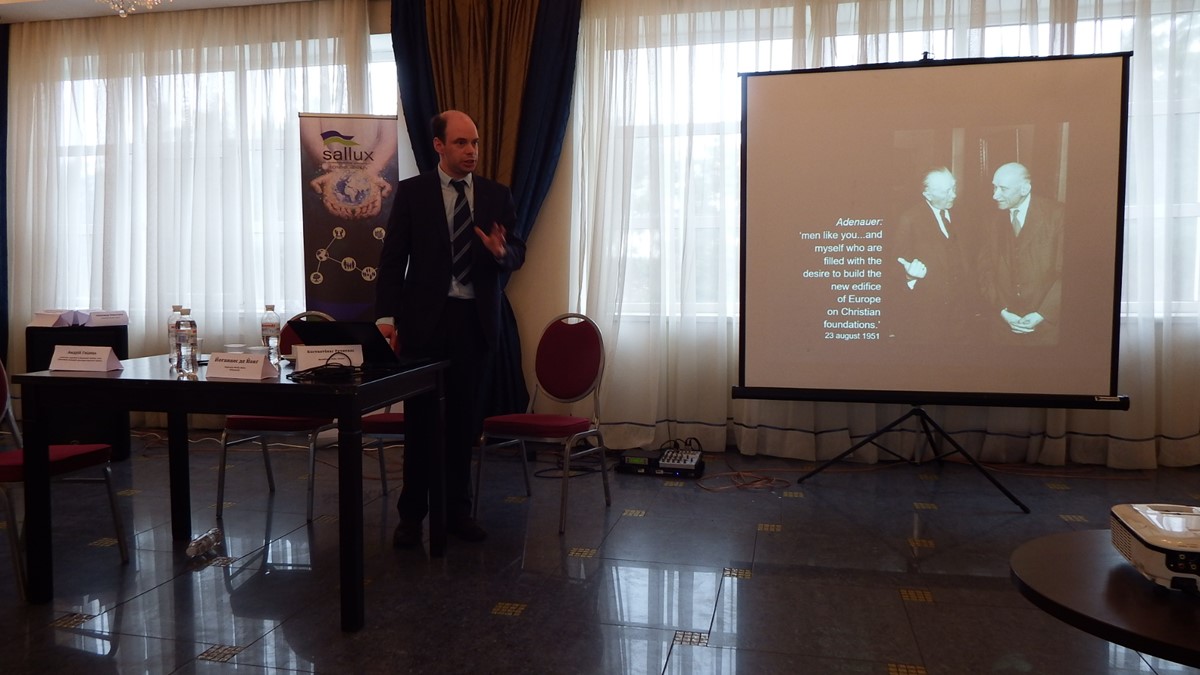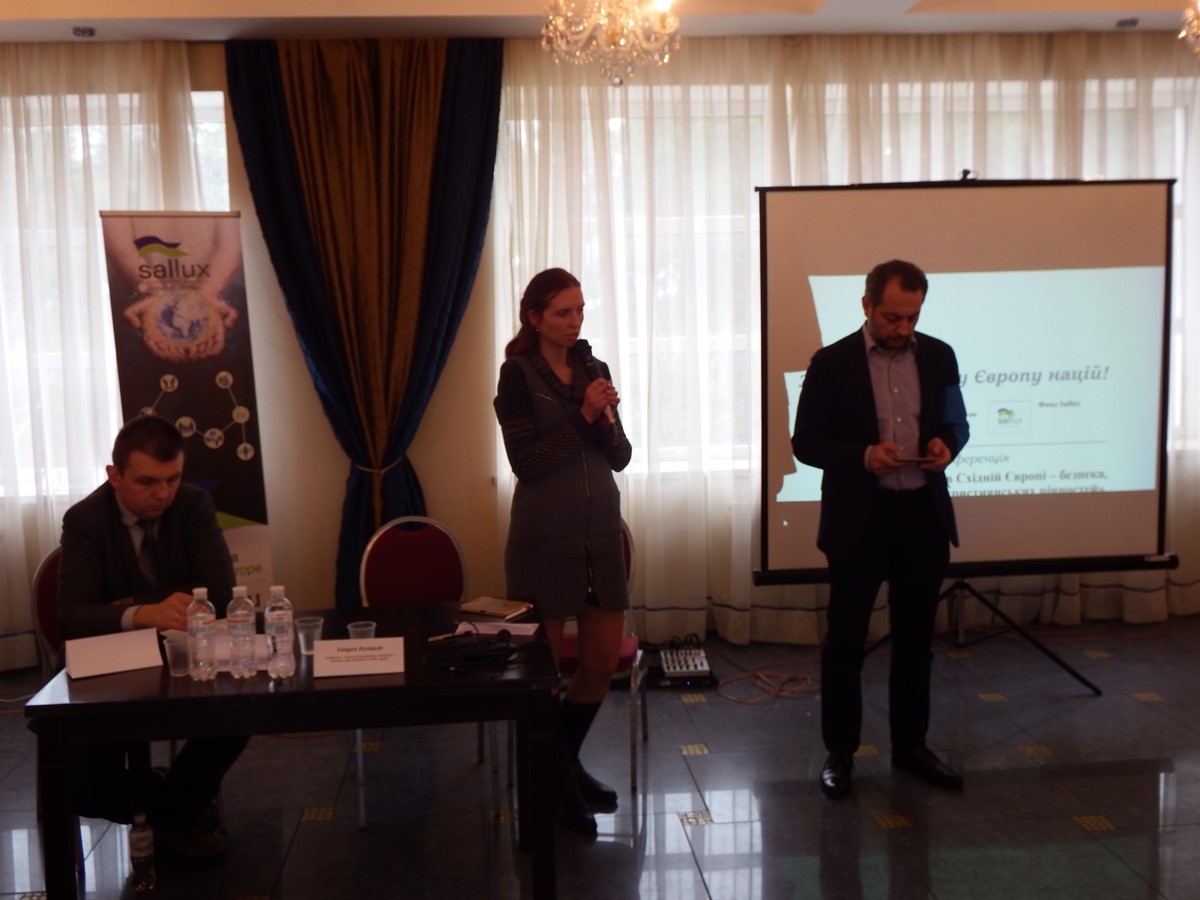 Yuriy Mindyuk, President of FDI, had a speech about Christianity as a core value of a united Europe.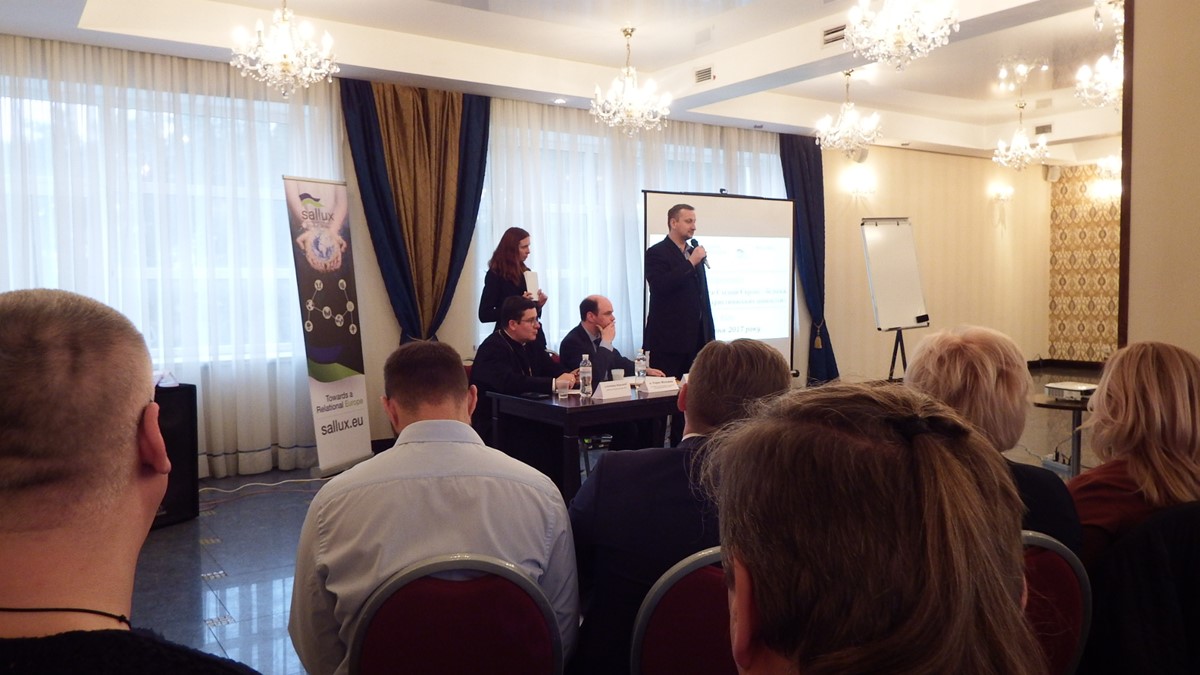 The conference was attended by members of the clergy - including the coordinator of military chaplains Rev.Lyubomyr Jaworski, Ukrainian Greek-Catholic Church, military chaplain Fr. Ivan, Ukrainian Orthodox Church Kyiv Patriarchy.
Dariusz Maternyak, editor of the portal PolUkr.Net from Poland, focused on questions of Polish-Ukrainian cooperation, representatives of Lithuania Konstantinas Rechkovas and Hintare Narkeviciute focused on the threats and challenges of Russia, Vice-President of the European Christian Political Movement (ECPM) Giorgi Rukhadze shared his views on security issues in Eastern Europe.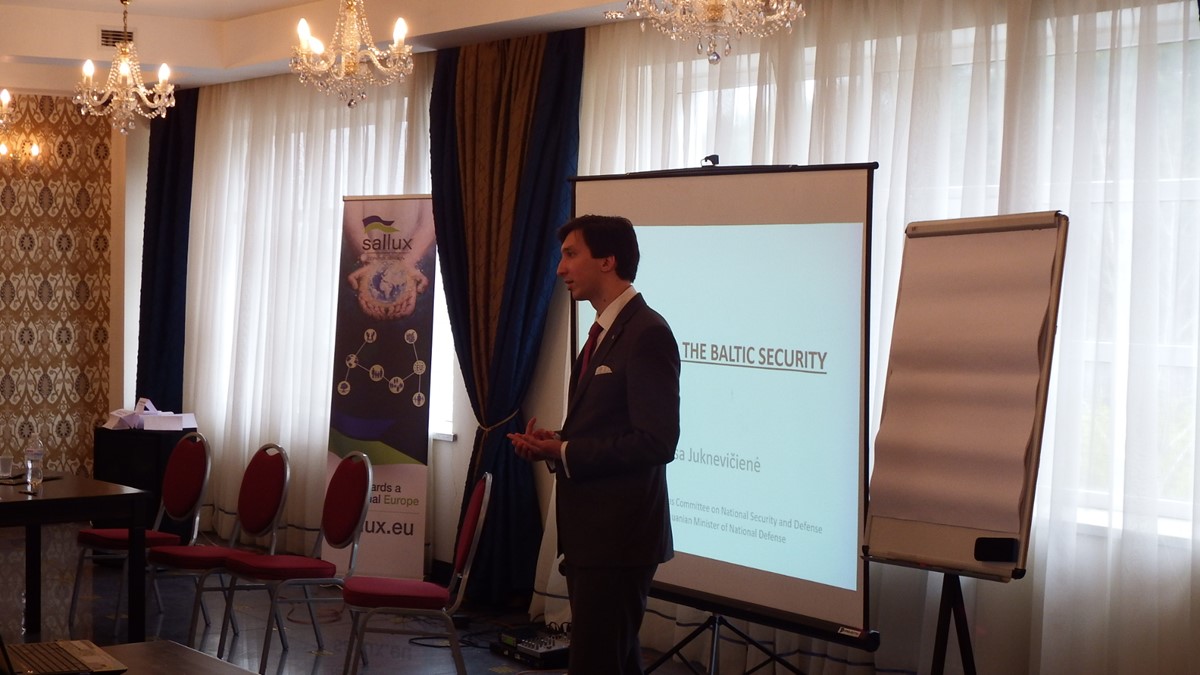 At the end of the conference the participants agreed on further cooperation, including a plans to organize with FPDI a seminar on Christian foundations of European culture and the Baltic-Black Sea cooperation.