News
» Newest publication: If you want peace, prepare for war!

Monday, November 6, 2023
Newest publication: If you want peace, prepare for war!
We are proud to announce we have finalized the translation of the original french book Si tu veux la paix, prépare la guerre! by French Army Colonel/scholar François-Régis Legrier. This publication is made available by Sallux Publishing as a resource because we think it's important that Christian politicians, foreign policy experts, government officials know about the importance if this Christian 'Just War' doctrine which is live and applicable.
This book is first of all an essay of political philosophy. This book is clear, straightforward, and comprehensive. It truly addresses the issue announced in the title. At the heart of this book is a comprehensive exposition of classic Just War doctrine going back to St. Augustine of Hippo and St Thomas Aquinas with a strong argument that these ancient principles have stood the test of time and should still be determinant of the ethics of warfare. Starting from the postulate that "preparing for war is the primary function of politics" and combining the reflection of the officer and the Christian, his ambition is to "make people rediscover the (Christian) principles which should guide political action on the subject of war.
Order the book now with 10% discount by using code: SalDisc23
In this article we give you some of the Endorsements as written by people who read the book (in draft) and recommend you to read it too!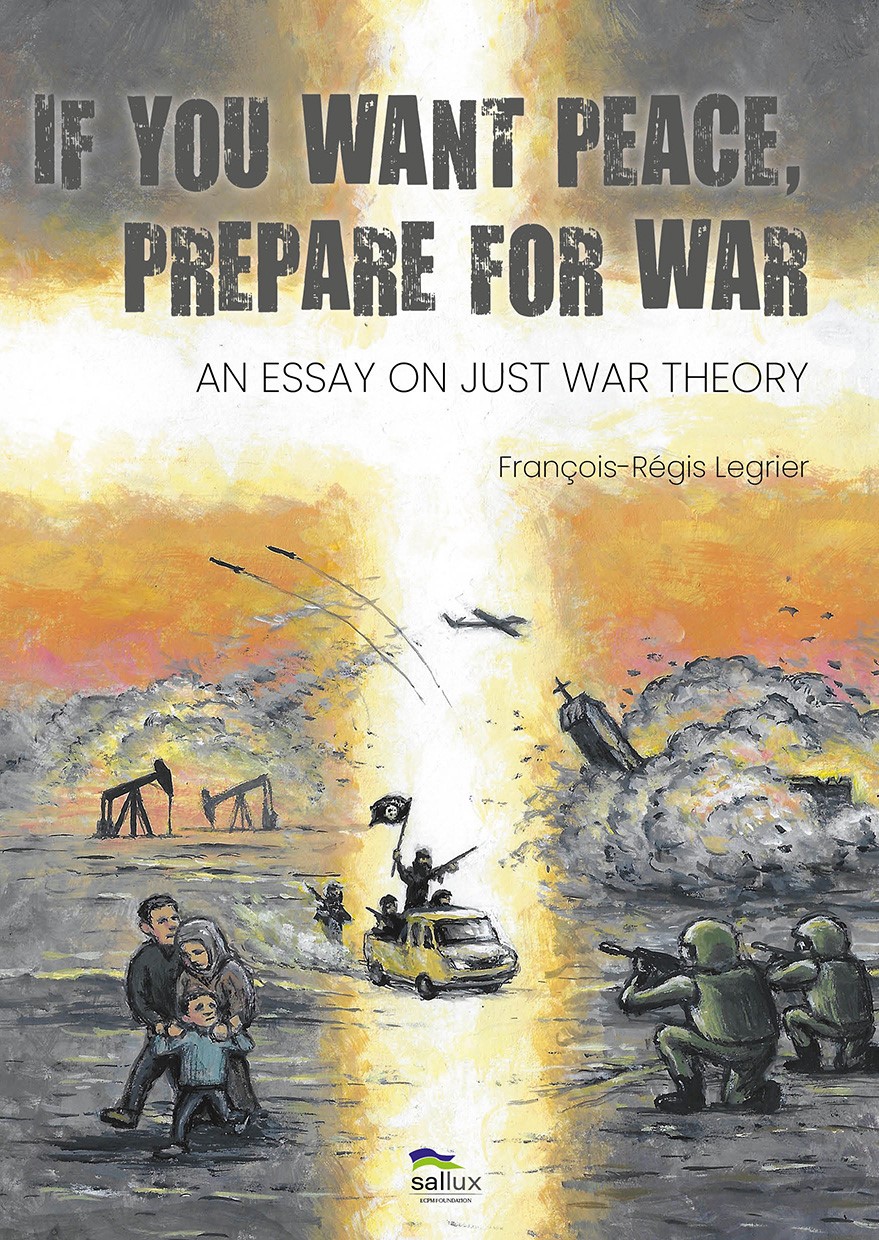 ENDORSEMENTS
"We live in times when a war in general and the war in Europe in particular is again our reality. Painfully, since the ancient biblical time the crime of Cain against his brother had many bloody followers. We must therefore nurture, educate and upbring new generations in justice and in sharing brotherhood as a road to peace and common good. Peace is both crucially important and unequivocally possible through our responsible interpersonal and international relations. Therefore, I welcome this interesting reflection of war and its moral and legal justification, and I support the effort of the Sallux ECPM | Foundation".
Ján Figel
EU Commissioner for Education, Culture and Youth (2004-9) Special Envoy for Promotion of Freedom of Religion or Belief outside the EU (2016-2019). Slovakia
"In a most timely fashion, the author examines an enduring question: Is the doctrine of just war as it is developed and refined within the Christian moral tradition conceivable and applicable today? As a French military officer and confessing Christian, the author is uniquely qualified to probe what is a perennial matter – one that must be visited (and re-visited) with every successive generation. Wisely, he understands war-waging as a political responsibility, and hence, as a matter of statecraft. The challenge facing virtually all Western nations today, however, is the climate of post-modern nihilism that prevents basic moral reasoning and, at bottom, impedes responsible statecraft. Exposing the illusions of permanent peace as well as rejecting the extremes of pacifism on the one hand and Realpolitik on the other, the author argues for a rediscovery and reformulation of classic just war principles, based on the Church's witness to society of moral truth, the centrality of the common good and human dignity, and political reality, with its priority of a justly-ordered peace".
Prof. J. Daryl Charles, PhD
Acton Institute - Affiliated Scholar in Theology & Ethics. United States
"This is a fascinating and well thought out book. It ought to be of interest to Christians across the spectrum, although it is unlikely to find favour with those of a pacifist persuasion. It is impossible to properly understand this book without taking into account that it is deeply embedded in French culture and Catholic doctrine. Those coming from an Anglo-Saxon perspective who find it difficult to believe that the French could ever be right on such matters, nor the Americans ever wrong will not find it comfortable reading".
David Fieldsend
Former Attaché in the Archbishop of Canterbury's Representation to the EU. Chairman Sallux | ECPM Foundation. United Kingdom